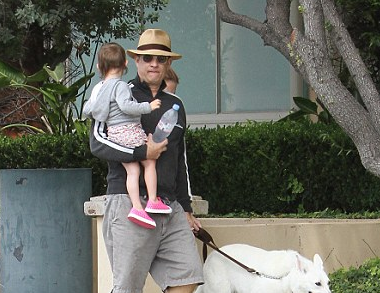 The best we can hope for when we lose something while out and about is that a kindly member of the public will stumble upon it and endeavour to return it to us.

Well, it appears Lady Luck was shining on Fordham University student, Lauren, yesterday when her missing ID card was picked up by none other than Oscar-winning actor, Tom Hanks.

The Forrest Gump star and dad-of-four took to social media yesterday in order to fulfil his civic duty and do his bit for karma.

Having had a credit card returned to him by a member of the public in March of this year, it seems the 59-year-old Hollywood icon was only too keen to pay it forward and reunite Lauren with her ID.

Uploading a shot of the student's card on Twitter, Tom wrote: "Lauren! I found your Student ID in the park, If you still need it my office will get to you. Hanx."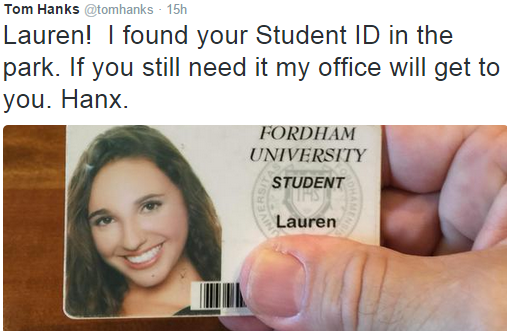 Fans of the star were quick to point out Lauren's good fortune, with one Twitter user writing: "I'll lose my ID too if you promise to find it! Lol much love and respect to you Mister Hanks! God bless."

The star, who has faced a number of family difficulties in recent times, has been inundated with messages praising his intentions, but it seems the Philadelphia star simply wants to emulate the actions of the individual who reunited him with his own personal belonging in March.

Commenting on the good deed at the time, Tom wrote: "A guy named Tony found my credit card on the street in NYC and returned it! Tony! You make this city even greater!"

We can only imagine how excited Lauren will be to hear that her card is in very safe (and famous) hands!