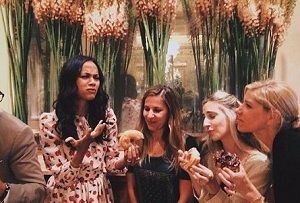 We are so used to hearing stars talking about the lengths they have gone to, to get their 'pre-baby figures' back, which is why actress and new mum Zoe Saldana's comments are not only surprising but very refreshing to hear.
The 37-year-old, who welcomed twin sons Bowie Ezio and Cy Aridio with husband Marco Perego last November, has admitted that she doesn't want her pre-baby body back at all.
In an interview with InStyle, the star said: "I don't want to get back to where I used to be. I want to feel healthy, and not just fit into the old jeans I used to wear."
"I'm a woman now. My body has changed forever. It's softer…and stronger," she added.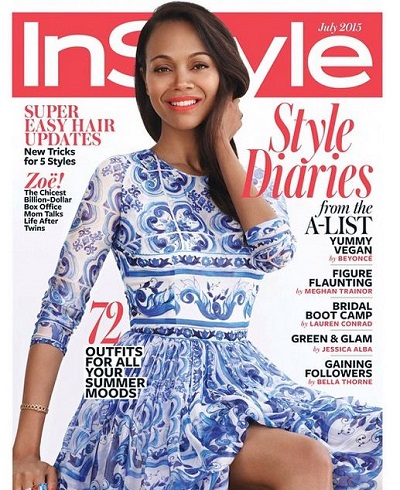 With celebrities such as Kourtney Kardashian documenting their post-baby weight loss for the world to see, right down to the figures on her bathroom weighing scales, Zoe's comments are wonderfully refreshing.
It's not just her attitude to her body that has changed since welcoming her sons, however; the Book of Life actress added that parenthood has brought her and husband Marco even closer together.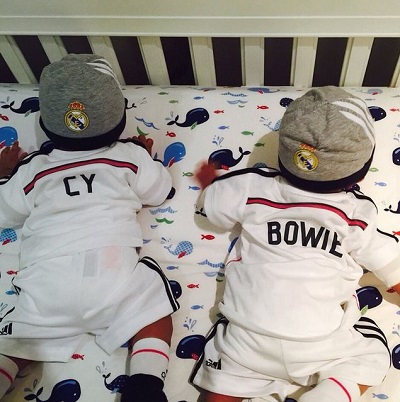 "Finally, when we had our boys, I looked at my husband and I realised: I was meant for you, and you were meant for me. I've always felt comfortable around men as long as they were my friends. Now, I finally feel comfortable with my lover," she said.
We love Zoe's unfiltered honesty when it comes to motherhood, and no doubt many mums will gain comfort and confidence from her latest comments.