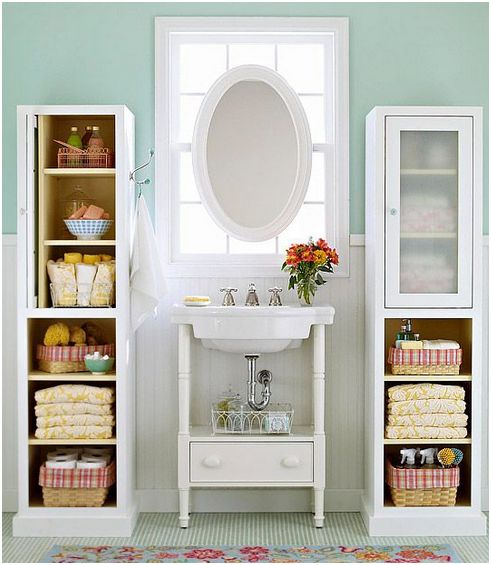 There's no need to spend hours scrubbing and cleaning to have a sparkling bathroom.
You will know when your bathroom needs a good deep clean.
In the meantime, however, hang up those rubber gloves, and follow these quickie bathroom cleaning tips that take no more than three minutes from start to finish.
Step 1: Clean the toilet. If you only have time for one task, this is usually it. Do a quick, vigorous scrub in the bowl and a fast wipe-down with good bathroom cleaning spray everywhere else.
Step 2: For a quick clean, pick up any stray objects left out on the sink or the floor - from rubber ducks to wet towels. Do a quick clear out of hairs caught in the drain.
Step 3: Clean the scum collected in the corners of your bathtub, shower and sink. Also give the corners of your bathroom floor a clean - this is where air currents push most of the dust and scum.
Step 4: Give the sink a quick swipe of a cleaning cloth, especially targeting the taps. This is where you'll find the most residue, little globs of toothpaste and any other nasty stains that only get worse the longer they're left.
Step 5: Give the mirror a quick spritz of glass cleaning spray. This should take all of ten seconds and will make your bathroom look that bit fresher.
Image via Pinterest.