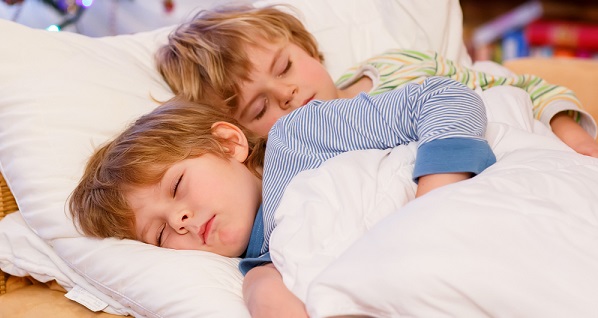 It's that time of the year when we are just as bad as the kids when it comes to gorging on extra treats, and the sugar overload is bad for all our health. Here are some simple tips for preventing the Christmas sugar overload this festive season.
1. Lead by example
If the kids see you sneaking chocolates from the box, or find a pocketful of brightly-coloured wrappers in your trousers, they're going to think that gorging on extra treats is not only acceptable but sort of like a fun game. Lead by example and promote a healthy attitude to treats – a little of what you like won't harm you, but gluttony is wrong on every level!
2. Keep the Christmas shop in check
While the stacks of great value chocolate boxes are very tempting, try to restrain yourself while doing the Christmas shop. Pick up two or three extra treats to make the festivities that bit special, but bear in mind that if the treats aren't in the cupboard, you won't be tempted to indulge.
3. Re-gift sweets and chocolates
While we of course encourage everyone to appreciate and be grateful for any gifts they receive this Christmas, consider giving away that extra box of chocolates to a loved one or relative who may not have anything extra in the house this year. Again, this will remove temptation for the kids, and you'll be brightening up someone else's day!
4. Abide by your regular treat schedule
Order is the key to avoiding the sugar rush and inevitable crash. Abide by your regular treat schedule (a treat after dinner, one in the evening with their tea, etc.) but substitute the regular treats with a festive dessert or Christmas cookie. It will make your little ones appreciate treat-time all the more.
5. Have plenty of fruit and nuts to hand
Great for when they want to fill a gap or indulge their sweet tooth, fruit and nuts are must-haves on the festive shopping list. Make it special for your little ones by opting for more exotic types that you usually wouldn't have in the house.