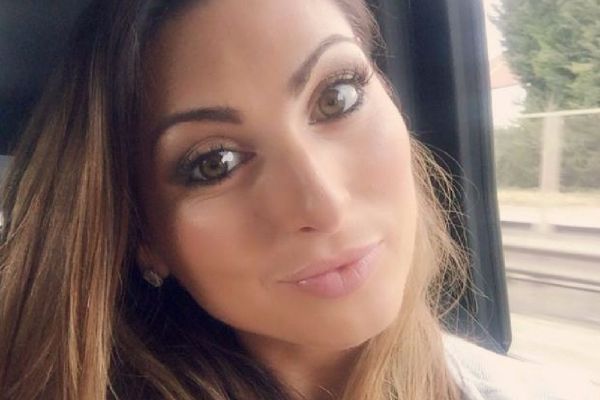 Pregnant Luisa Zissman has opened up about the extent of her post-natal depression during an appearance on Loose Women.
Luisa admitted she felt "nothing" for her daughter Dixie when she was born, and even referred to her as "a slug".
"When I had her, I called Dixie a slug," she explained. "She didn't do anything, she just lay there. My mum said I was horrible."

Luisa said she'd been naïve about what life with a baby would be like, and had dreamed of dressing up her baby in "frilly socks and pink outfits". But when Dixie arrived, the reality was much different.
"It was the most awful, depressing, horrendous experience. It was horrific. I had post-natal depression, I felt guilty that after I had her I felt nothing," she recalled. "I felt no rush of love for Dixie, I was just in shock that this thing had come out of me."
The outspoken young mum said she doesn't enjoy being pregnant, either.
"At first, you think it's wonderful, you can eat everything; but after, I was like, 'Damn it, I'm four stone heavier now', and it's suddenly not so much fun.
"I would get really bad migraines. It's life-limiting and miserable."
Defending her views on pregnancy, the former Apprentice star said she "won't be bullied into being censored".
""I know people who have had IVF who still hate pregnancy," she said.
Panellist Katie Price agreed with her, saying she had also suffered from pregnancy woes.
"I hate it. I got sciatica, got sick, had to put ice cubes all over me," Katie chimed in.

Luisa, 30, already has two little girls; Dixie, six, and Indigo, one. She is expecting her third child, another daughter, in November.
Despite the fact that she doesn't enjoy being pregnant, Luisa said she did enjoy giving birth to her children.
"Birth is euphoric," she said. "I do hypno birth in water. When I had Dixie, I was asleep in the pool of water. It was just wonderful as she was coming out; I was on a high, it makes me go all mushy."

The reality TV star explained she'd always wanted four children, but after her experiences with pregnancy, this baby will probably be her last.
She said: "I always wanted four but can't do another pregnancy, so three is the magic number. I'm just hoping my OCD about even numbers doesn't kick in!"