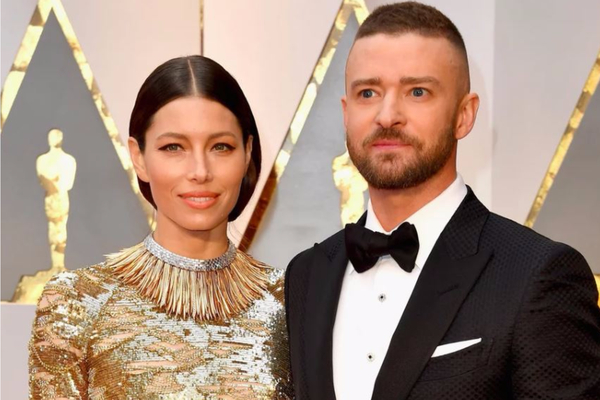 The terrible twos are a time every parent dreads and Jessica Biel and Justin Timberlake are no exception.
While on the red carpet at the Academy Awards, they chatted about life with their little boy Silas, 22 months, to Entertainment Tonight.
Justin revealed that Silas has hit the terrible twos phase slightly early and that parenting him can be difficult.
Even changing nappies can be a struggle, Justin admitted.
The singer added that while he loves being a dad, "There are other moments where you're like 'this is really hard and I don't know what I'm doing.' "

Jessica echoed these sentiments saying: "He's doing amazing, but it's one of those things where you're like, I love you, but I don't know if I like you."
Recently busy mum Jessica shared a photo of a plate and cup in the shower, saying that she now even eats in the shower to save time.
We can relate ...life with a toddler is never simple.