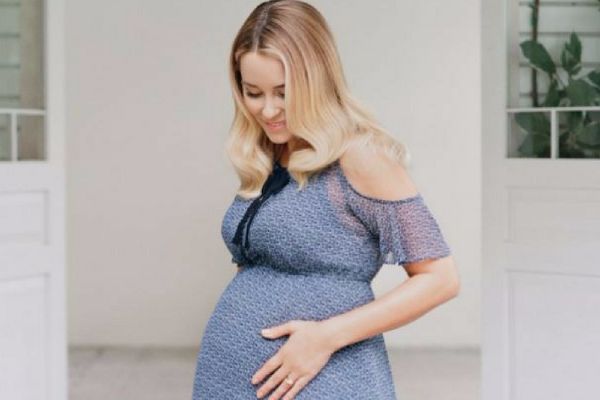 The Hills star Lauren Conrad is known for her love of fashion and understated personal sense of style.
However, now that she's expecting her first child, Lauren admits finding maternity clothes that "suited her sense of style" was a struggle.
Lauren, who's due to give birth any day now, said that designing a maternity line had always been a "possibility". She's since launched her own maternity line for Kohl's.
"I felt that if I was having difficulty finding maternity pieces I wanted to wear, then my customer probably was as well. I want pregnant women to still feel like themselves," she told Fit Pregnancy.
"I tried to create looks that are appropriate for work, for going out to dinner, or for a girls' night out. The line is very personal to me."
The reality TV star said she has been planning to step back from her business, to focus on being a mum for some time.
"I'm running my own businesses, so it's difficult to give myself maternity leave. But I've put things into place so I'll be able to spend time recuperating and adjusting after I give birth.
"I made a big effort over the last two years to build a team that I trust, knowing my end goal was to be a mother. I've gotten to the place where I feel confident that I can step away for a minute and everyone will be able to carry on."

Lauren was delighted when she found out she was pregnant ,and immediately shared her news with her best friend.
"Aside from William, the first person I told about my pregnancy was my best friend, because my initial reaction was to freak out—in a good way. I wanted to be able to tell our parents later in a calmer, celebratory fashion," she explained.
"I started showing fast, and it was tricky to hide. I wanted to share the news with everybody, and posting my sonogram felt like the simplest way to do it.
"I was aiming to be a lot more clever (sic). I feel like a lot of people are adorable in the way they announce, but I honestly didn't have any bright ideas."
Lauren is delighted to be having a little boy, saying: "I was a wild little tomboy, so I think I understand boys. My mum always told me that nobody loves you like a son does, especially when he's young."
We are very excited for the baby's arrival - best of luck, Lauren!