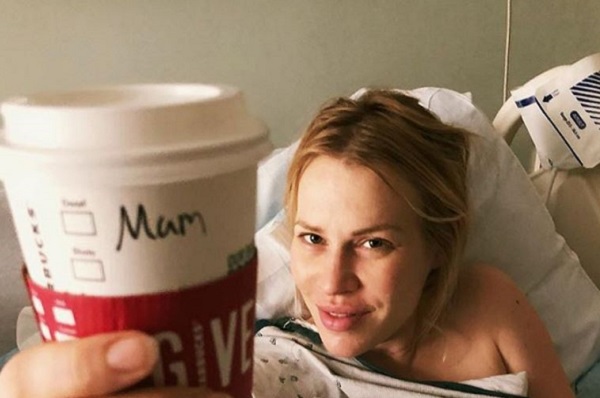 Natasha Bedingfield welcomed her first child into the world at the start of the month. The new mum hasn't been able to stop gushing about her adorable baby boy.
We are delighted that Natasha is sharing this new chapter of her life with fans. She has shared numerous photos on Instagram since her tiny tot's arrival, but the one of the pair having a snooze is the cutest by far.
The Pocketful of Sunshine singer posted a stunning black and white photo of her son snoozing on his mum's chest. We love how content they both look.
Alongside the touching photo, she wrote, "This little one is so precious. I'm smitten. #baby #mama"
Becoming a mum for the first time is a life-changing, but a wonderful experience. We're so happy to see Natasha embracing every magical moment.
She announced the arrival of her son- whose name has not yet been released- on January 1, 2018. She couldn't have kicked off 2018 in a better way!
The Unwritten singer used a Starbucks cup with the word mum written on it to reveal the big news.
"Omg! Guess what just happened at the very end of this year! The happiest New Year ever!" she shared.
Following the big reveal, Natasha posted the cutest photo of her little boy. We can't handle how cute he is!
We cannot wait to find out what the songstress names her first born!