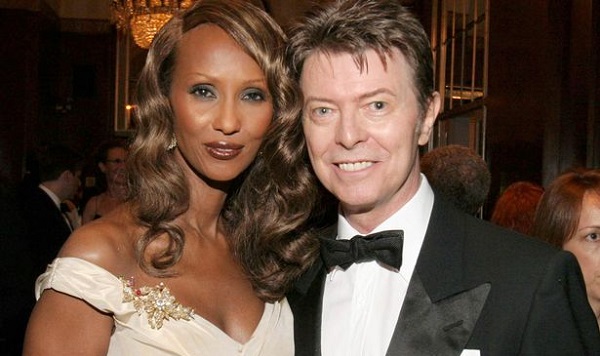 It has been arguably the most difficult few months of her life, but model Iman managed to let her hair down in the name of fashion last night.
In what was her first red carpet appearance since husband David Bowie's tragic passing in January, the model looked incredible – and happy – as she took up her seat at Tom Ford's New York Fashion Week showcase.
The legendary singer was close to Iman's heart for the event, too, with the 61-year-old paying a simple but beautiful tribute to Bowie in the form of a necklace.
In an interview with a Good Morning America reporter, Iman said: "I'm wearing this until my death. Hedi Slimane made it for me. It just says 'David'."
When asked how she is coping the midst of her tragic loss, the mum-of-two replied: "It's just been a tough year, but I'm holding up."
The Somali model took to her Instagram account to share behind-the-scenes photos from her 'first night out since last year', including one with her work buddy Cindy Crawford.
Iman and Bowie were married for 24 years before the legendary singer passed away in January. They have one child together; daughter Alexandra. Iman, meanwhile, is also mum to Zulekha; her daughter with ex-husband Spencer Haywood.
SHARE with a Bowie fan who will love Iman's sweet dedication.