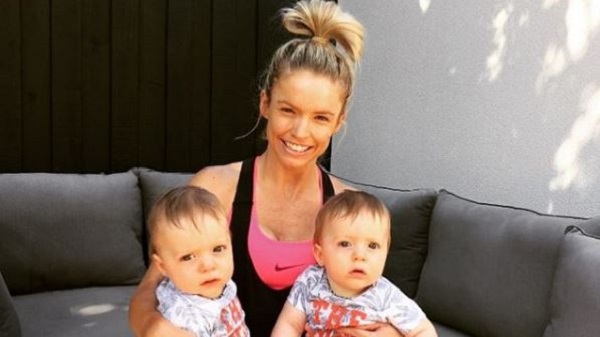 Recently, we shared a video of a dedicated mum doing squats while bathing her little ones, and Anna Strode has just given us a fresh inspiration boost.
The Australian mum and fitness fanatic has made waves on Instagram with her instructional fitness posts – using her adorable twin sons as weights!
Anna can regularly be seen doing 'weight' lifts and squats using eight-month-old Lachie and Samuel, on her Instagram account 'Bubs2Bikinis'.
As well as doing lunges while holding and bouncing her gorgeous little tots, Anna can also be spotted making the most of bath-time by getting in some arm- and leg-flexing!
As you can imagine, Anna's mode of incorporating her motherly duties with her fitness regime has come in for major praise online.
Just one of her 24K-strong Instagram following recently commented: "You are amazing, I love seeing your workouts! And I just think it's so wonderful how you incorporate your two little munchkins! It's great for them to be a part of it, and you don't have the guilt of leaving somewhere to go to the gym."
We'll certainly be borrowing a trick or two from Anna!
SHARE if you are inspired by this devoted mum's refreshing approach to fitness.