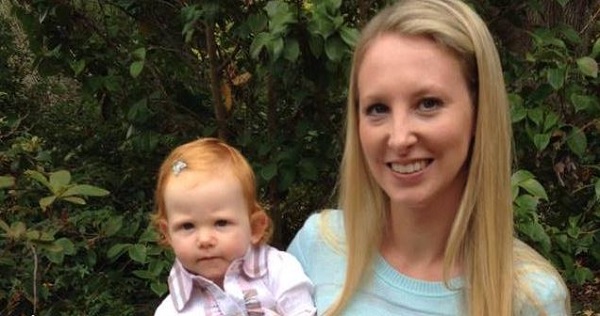 Every now and then, a photo will surface on the internet that just stops people in their tracks, and this image shared by Elizabeth Hunt Burnett is one of those.
The Australian mother has captivated attention online this week, after sharing a magical moment between her and a mother orangutan while breastfeeding her son.
In the photo, shared to Facebook, Elizabeth is seen nursing her little one while the orangutan watches on intently through the glass of her zoo enclosure.
Describing it as an 'amazing' experience, Elizabeth informed followers that she was in the zoo with her family last weekend, celebrating her daughter's third birthday, when the incident occurred.
When 13-week-old son Eli got hungry, Elizabeth slipped off to a 'quiet corner away from the crowd to feed' – and this is what happened.
"This mummy [orangutan] came to investigate and she watched the whole feed. It was the most beautiful thing!" recalled the doting mother.
Speaking to local radio station 774 ABC Melbourne, Elizabeth said that the orangutan gave her 'a nod' and looked 'proud' of her as she watched the beautiful moment unfold.
It just goes to show, the maternal instinct can be felt across the species divide.
Share this story if it warmed your heart.