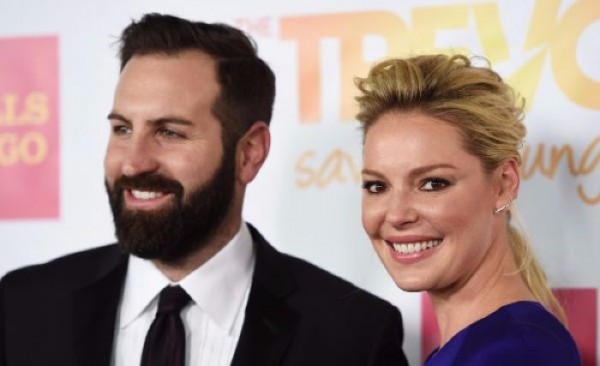 A massive congratulations is due to Katherine Heigl and her husband Josh Kelley, who have just announced the arrival of their son Joshua Bishop Kelley Jr.
The blue blanket wrapped bundle of joy arrived on December 20 but the couple have kept the birth under wraps until now.
The pair, who have been together nine years, are already parents to two daughters, 8-year-old Naleigh and 4-year-old Adalaide, through adoption.
"The Kelley clan is thrilled to announce that we are expecting a third addition to our family," the couple previously told People.
"Naleigh and Adalaide could not be more excited to welcome their new sibling into the fold, and Josh and I are overflowing with joy and gratitude."
"This is an incredibly exciting time for us filled with hope, anticipation and hormones. Well, only I'm filled with hormones, but everyone in the family gets to enjoy them," joked the new mum.
The Grey's Anatomy actress has shared much of her pregnancy with her fans on social media, including scan photos and adorable baby bump shots.
The actress also shared the details of her festive baby shower back in December, just days before the birth.
"Seeing as I have never been pregnant and as my OB/GYN reminded me last year, I'm of advanced maternal age, I wasn't sure pregnancy was even in the cards for us. Turns out it was very much in the cards!" the star shared on her blog.
Congratulations again, Katherine.