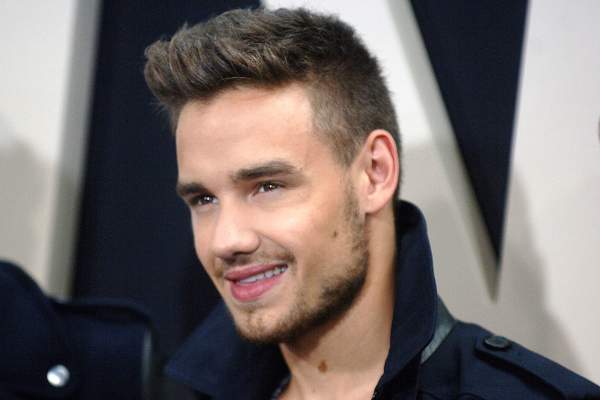 Former One Direction star Liam Payne has admitted that Cheryl and baby Bear will stay at home while the new dad embarks on his first solo tour.
The Strip That Down singer admitted that he is not looking forward to spending so much time away from his family.
He spoke to US Weekly about the struggles of balancing his career and fatherhood.
Cheryl and Liam have agreed that it would be best for their son to stay at home in the United Kingdom for now, "He's going to stay with his mom until we really figure out what we're doing."
The 24-year-old understands that this is the best decision to make for his son's sake, but he is going to miss him terribly, "It's going to be difficult. It's hard being away, but time differences with babies and stuff — it's really hard on them."
He revealed that even though he would love to bring his son with him on tour, but believes it would be unfair on the tiny tot, "I don't want to drag him around the world just for my sanity."
Liam has travelled the world with his One Direction bandmates before, but this time it's completely different.
His life has changed ever since Cheryl gave birth to their son Bear in March 2017. He admitted that he was extremely anxious when his son was first born.
When speaking about the meaning behind his son's name, Liam shared that he was extremely worried about his son's breathing. The worried father had ten specialists running in and out of the ward to check on the newborn baby.
Liam went on to explain that a midwife put his worries at ease when she said his son was simply growling, "There's nothing wrong with him- he just likes to make a lot of noise."
The doting father spoke fondly about his seven-month-old son who seems to be quite the talented youngster.
Liam and Cheryl have been teaching Bear how to speak Spanish, "They have toys that play Spanish. He was bouncing around, it was counting in Spanish."
The parents have a huge history of musical success behind them, it comes as no surprise to hear that their son has inherited their love of music.
Liam spoke to Entertainment Tonight and shared that his son loves being sung to, "that's what makes him happy... so maybe there's a bit of music in him."
Maybe baby Bear will be able to sing by the time Liam returns from tour.