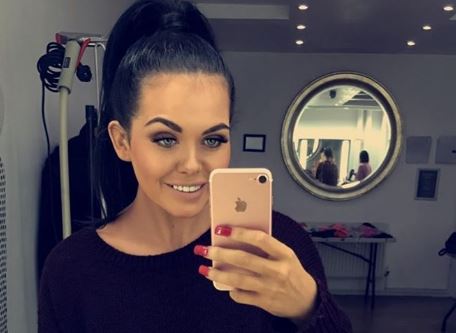 We know Scarlett Moffatt as the good-humoured gal from Gogglebox whose relationship with her parents puts ours to shame, but if her recent admission is anything to go by, Scarlett endured a lot during her formative years.

The 25-year-old, who is already on course to take the crown on I'm a Celebrity... Get Me Out Of Here, recently revealed that she was the victim of bullying at school - something which she addresses in a very matter-of-fact manner.

"I think it was the monobrow, and teeth that could chew an apple through a letterbox." she said. "I was really ugly."

"Even as a kid when I was 11 or 12, I wasn't like the other kids in the school – I still wore my hair in pigtails. No wonder I got picked on."

And if that wasn't heartbreaking enough, the Geordie girl then went on to suggest that in addition to her looks, her interests may have also spurred bullies on, saying: "I was really weird and I believed in aliens."

Thankfully, the popular TV star experienced some respite when she moved schools, but insists it wasn't because she attempted to conform.

"I still didn't try to fit in but, luckily, everyone was nicer there. You can't please everyone all the time."

Scarlett then gave an insight into the thought process which resulted in the no-holds-barred woman we know and love today.

"Being bullied made me realise that people will like you or not like you anyway, so you might as well be yourself and say exactly what you think."

God, if we didn't love her enough already.