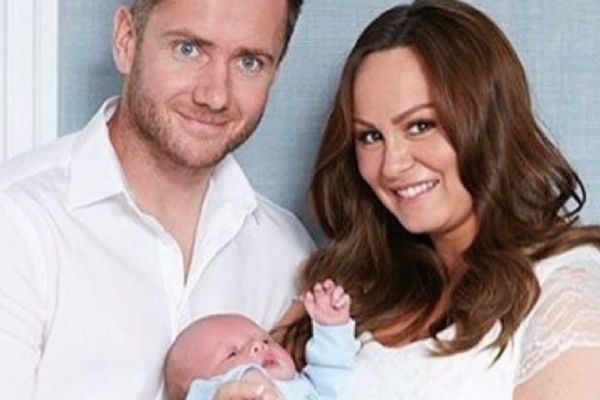 Chanelle Hayes has criticised Cheryl Cole for how quickly the Girls Aloud singer regained her slim figure after giving birth to baby Bear.
Cheryl was recently photographed at a charity football match looking incredibly toned in a crop top and high-waisted trousers.
Chanelle, who gave birth to her second child Frankie last month threw shade at Cheryl, saying not everyone could look like this after having a baby.
"She has all that money and her mum's there all the time to look after the baby while she does a million crunches", Chanelle Hayes told Reveal magazine.
"I don't think it's fair – it's put me off her", she added.
Chanelle said she was going to wait before she started going to the gym again, saying that "average people" don't have the "time or money" to work out that often.
The former reality star said that she's going to wait until she loses weight before she walks down the aisle with boyfriend Ryan Oates.
"I've told Ryan he's not allowed to propose to me until I'm a size ten", she quipped.
"In all our photographs of us together, I'm bigger. I don't like myself in those photos, and I can't put them up anywhere", the mum-of-two admitted.
"I want to be able to put pictures on the wall of me slimmer, otherwise we would get married tomorrow".
Chanelle took to Instagram last month to announce that she had welcomed a second son after a difficult pregnancy.
"Ryan, Blakely and I are absolutely over the moon to announce that the new addition to our little family has arrived safely and in a perfect package on Tuesday, August 29 at 1:34am," she wrote.
The Big Brother star – who is also mum to seven-year-old son Blakely – admitted that her second pregnancy made her "miserable".
"I'm so grateful I could have a baby, but it's just a miserable time; and I think there's so much talk about postnatal depression, but it can also make you feel really bad when you're pregnant as well," she explained.
What do you think of Chanelle's remarks mums? A bit harsh or on the mark? Let us know.