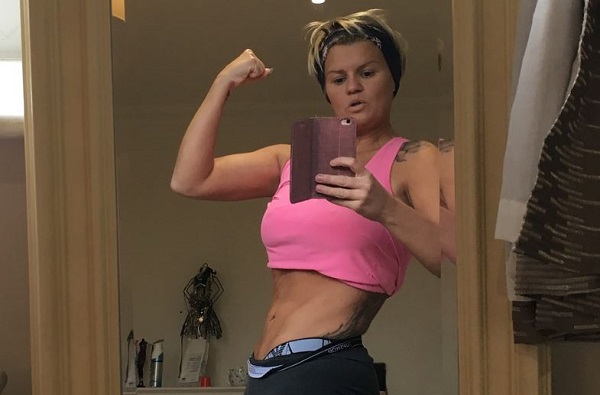 We spent most of our Christmas break with a tin of Roses by one side and a half-empty packet of biscuits on the other.
As we struggle to drag ourselves off the sofa and to the gym, one celebrity mum has been busy working out- and her results are seriously impressive.
Kerry Katona took to Instagram to show off her new physique. The former Atomic Kitten member showed off her incredibly toned body in a series of photographs.
She wrote, "Woohoo I've lost over 2 stone, feeling on top of the world! Big shout out to @ampikapickston1 #skinnyrevolution"
Kerry managed to shed an immense amount of weight whilst we were stuffing our faces with turkey sandwiches.
The reality star thanked her friend and Real Housewives of Cheshire star Ampika Pickston for helping her transform her body.
Kerry revealed that Ampika's weight loss clinic helped her shed the weight over the Christmas break.
Kerry shared that she has been working on boosting her confidence following her split with James English.
Last year, the mum took to Instagram where she opened up about learning to accept herself. She wrote, "'I'm in a relationship with me. I make me happy and will never leave me. Single is good when you like yourself and don't count on anyone else for your happiness!!"
Kerry's incredible transformation has inspired us to attend our pilates class tonight. All we need to do is step away from the chocolate.