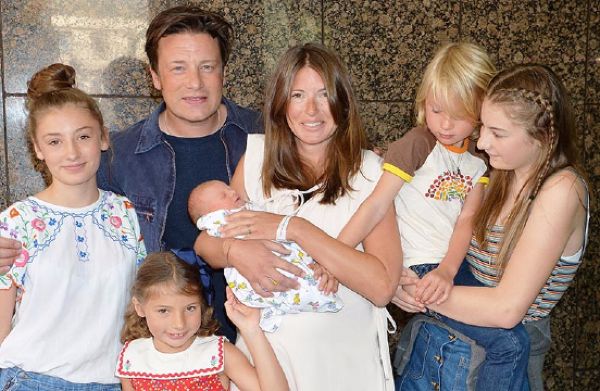 Antonio Carluccio has called out celebrity chef, Jamie Oliver, for exploiting his children on social media for financial gain.
"It's too much. I don't know why he does it. I know how social media works, and I know that he does it to promote his work, but it's not fair on his family," says Antonio, who is a chef and restaurateur.
The 80-year-old Italian continued: "His children aren't making that choice and maybe when they grow up they will be upset he used them."
Jamie and his wife Juliette have five children together: Poppy Honey Rosie, 15, Daisy Boo Pamela, 14, Petal Blossom Rainbow, eight, Buddy Bear Maurice, six, and the newest member of the clan, River Rocket, nine months.
Antonio, who is Jamie's former mentor, spoke to The Daily Mail about his opinions on the social presence of the Oliver family, saying that: 'I don't have any children - that I know of. But if I had children, I wouldn't use them to get more famous. Jamie knows what I think about him doing it. I don't hide my opinion."
Mr Carluccio was perviously married to Sir Terence Conran's sister Priscilla for 28 years until 2009, when she was granted a quick divorce because of his continuous adultery.
Jamie and his ife are no stranger to social media, and frequently post images of their five gorgeous kids on their Instagram profiles - but we're not sure we'd call this exploitation.
While we appreciate the point that Antonio Carluccio is making, based on the fact that the family are very much in the public eye, but we totally understand why Jamie would want to share pictures with his fans.
The chef has five gorgeous kids with a woman he loves - who wouldn't want to share that with the World?
What do you think, mums? Is Jamie exploiting his kids, or is he simply a proud dad?