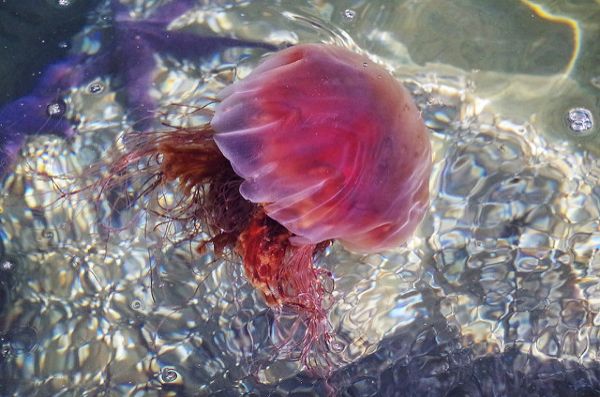 We aren't the only ones melting in the warmer weather.
Jellyfish are being attracted closer to shore in places around the country in order to stay cool.
The number of sightings of the animal has risen with the temperatures.
Whilst most of our native Jellyfish are harmless, there is one to watch for - the lion's mane jellyfish.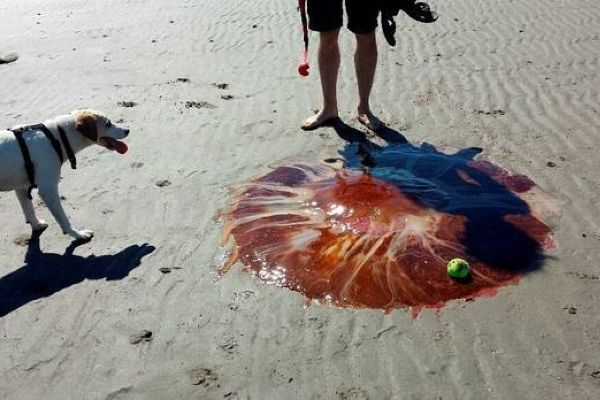 They are the largest species of their kind in the world and come with the most powerful sting of all jellyfishes in the UK.
Dr Peter Richardson, head of Ocean Recovery at the Marine Conservation Society, addressed the jellyfish invasion:
"Our national survey suggests significant recent rises in the numbers of some jellyfish species in UK seas, most notably the barrel jellyfish.
"The million-dollar question is why this is happening? At the moment we just don't know."
Some huge (60cm+ across) Barrel Jellyfish (Rhizostoma pulmo), a Lion's mane Jellyfish (Cyanea capillata) and a male Fox Moth all seen from the kayak yesterday. The latter had crash landed about 800m out, and was returned to dry land! pic.twitter.com/CXdikOiTwb

— Calum Urquhart (@CalumUrquhart1) June 30, 2018
Blackpool, Lancashire and Hythe in Kent have recorded sightings of Lion's mane jellyfish, as well as the coasts of Wales and Ireland.
Last week, hundreds of barrel jellyfish were stranded in Weymouth, Dorset, and three swimmers in Ireland were hospitalised following stings from a lion's mane.
Jellyfish tend to be found in the warm shallows near beaches.
If you're brave enough to hit the beach after this article, experts recommend if you spot large numbers of the animals together, you should vacate the water as soon as possible.