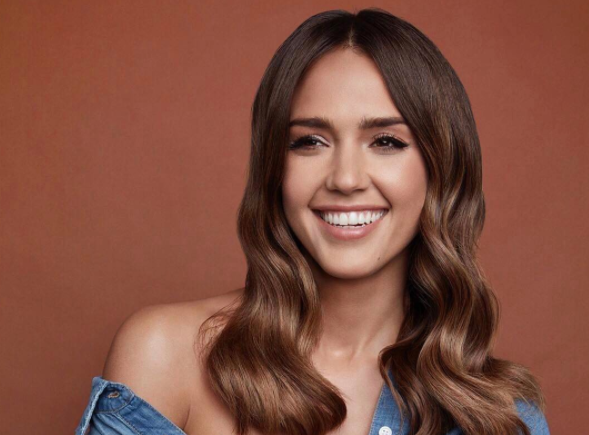 This will be Jessica's third baby, so there is no wonder that the actress went all out as she shared the happy news.
Jessica Alba took to social media to tell the world that she and her husband Cash Warren, are expecting their third child together. The baby will be a little brother or sister for nine-year-old Honor and five-year-old Haven.
Posting on her Instagram page, Jessica said: "@cash_warren and I are officially going to be outnumbered #babyonboard #herewegoagain #blessed."
In the moving picture, Honor clutches a giant balloon with the number one, Haven holds the large number two balloon and Jessica proudly shows off her baby bump beside her girls with a big number 3 balloon.
Alba, also co-founder of The Honest Company brand of household and kids' products, did not disclose her due date but did show off her growing bump in the picture.
The 36-year-old has always made her family a major priority and recently discussed the ups and downs of balancing motherhood and her career with E-Online.
"Well first off, you feel bad when you realise they are wearing shoes that hurt them because you're like, 'Oh, I didn't even realise that you've been wearing shoes that are too small for you for like 3-4 months, my bad.
"Some of those milestones or moments, you want to be there for every single one and it's not realistic when you're working, but for me, that's what gets me," Alba shared. "Even the everyday little things like picking them up from school are a big deal, so I drop them off at school most mornings and try to get home for bedtime. But the weekends is really when I get to spend the time with them."
We wish the lovely couple all the best with their happy news!