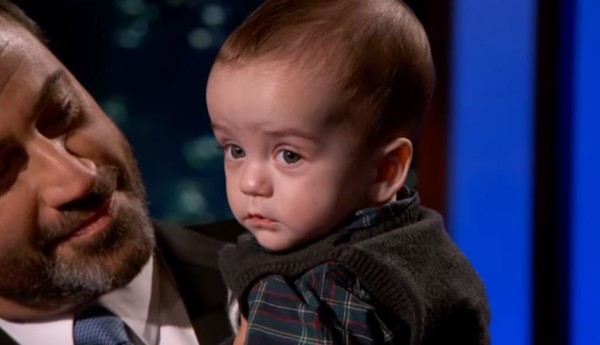 Jimmy Kimmel's return to his show last night was filled with emotion as he brought his little boy, Billy, out on stage.
The TV host had taken a week off work following his son's second heart surgery, and had something important to get off his chest.
Standing on stage, Billy in his arms, the 50-year-old pleaded with US Congress to reinstate the children's health insurance programme that had recently lapsed.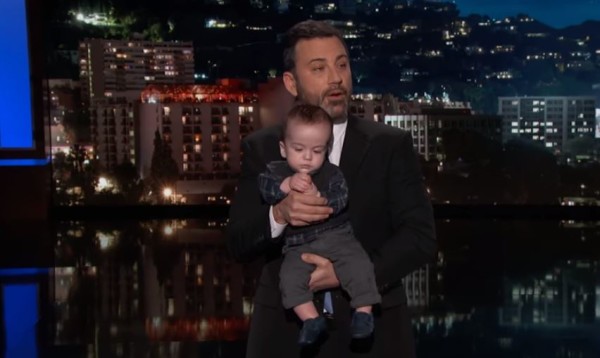 The programme, which had been in place for decades, covers children with cancer, diabetes and heart conditions.
Some nine million children are covered by it.
Sadly, however, the programme has, according to Sky News, been unfunded since September, and parents are "about to get letters saying their coverage could be cut off next month."
"Imagine getting that letter," the father-of-one said.
"Literally not knowing how you will afford to save your child's life."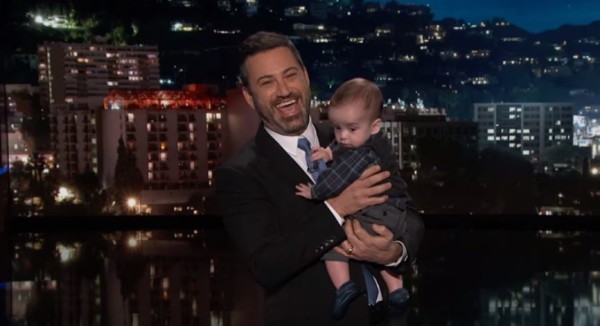 Continuing, he said: "I don't know about you, I've had enough of this. I don't know what could be more disgusting than putting a tax cut that mostly goes to rich people ahead of the lives of children."
Billy was born with holes in his heart and a blocked pulmonary valve. He underwent his first open heart surgery when he was just an hour old.
The youngster will have to undergo another operation when he is a teenager.