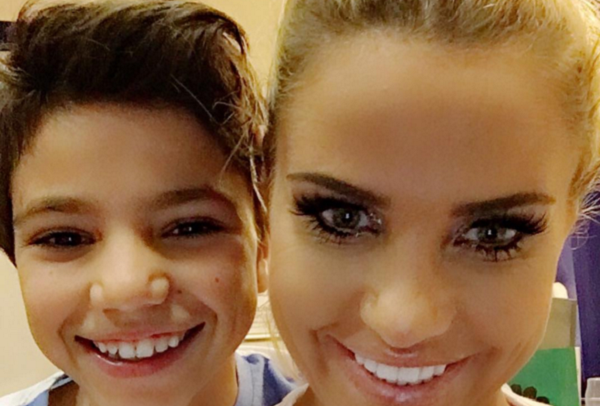 Katie Price's children are no strangers to live TV, and they have proven themselves to be little stars-in-the-making with their latest appearance, on Loose Women.
In a pre-recorded interview streamed to a highly amused Katie, 11-year-old Junior and nine-year-old Princess were grilled on their love lives – with hilarious and charming results!
It seems Junior left viewers at home in fits of laughter as he admitted that he is looking for an 'older woman'.
@MrPeterAndre Junior on #LooseWomen he can't remember how many gf he's had, too cute pic.twitter.com/fvUcCZ6QAE

— Karein P (@Curvykarein) August 18, 2016
"Most of the girls have been my age – 11, 10 – and they don't actually know what love is, but I do. That's why I'm looking for older people," he admitted, to the surprise of his mum.
Junior went on to totally charm the nation, however, as he shared his sweet hopes for the future.
He said: "When I get older I'll have a wife. I'll put all my children down in bed and I'll finally get in my bed with my wife, put my arm around her and look at her beautiful face and say, 'Aw, we have such beautiful children and it's all come from your face – not my face'."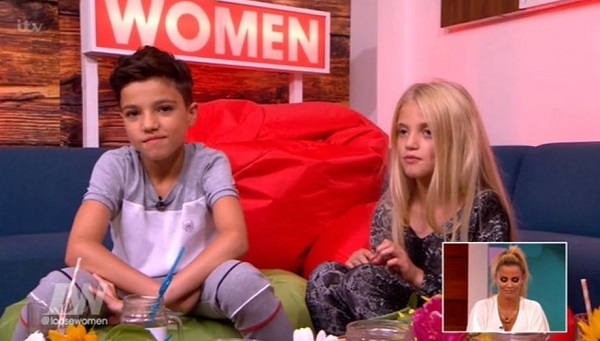 Princess, meanwhile, insisted that she expects only the best treatment from a potential suitor!
She revealed: "If he was nice and then he treats someone bad, like me or anyone I know, then it would probably be the time for me to say, 'Listen, we've got to be friends'."
@MissKatiePrice your kids were so cute on @loosewomen aww junior talking about girls and love was the cutest thing you must be so proud

— trudy (@trudy769508) August 18, 2016
Tell u what u can say what u like about @MissKatiePrice but what amazing children @loosewomen love junior and princess

— Suzanne Rook (hexy) (@SuzyHex) August 18, 2016
Junior on @loosewomen was so cute how well has that child been brought up so respectful!! Too cute @MrPeterAndre @MissKatiePrice

— Sarah-lou (@sezzalou93) August 18, 2016
Twitter users were clearly left googly-eyed over the segment, with many viewers taking to the social media site to hail Junior and Princess as 'sweet', 'lovely' and 'respectful'.
We predict great things from these two!
SHARE with a Katie fan who will love the kids' interview.