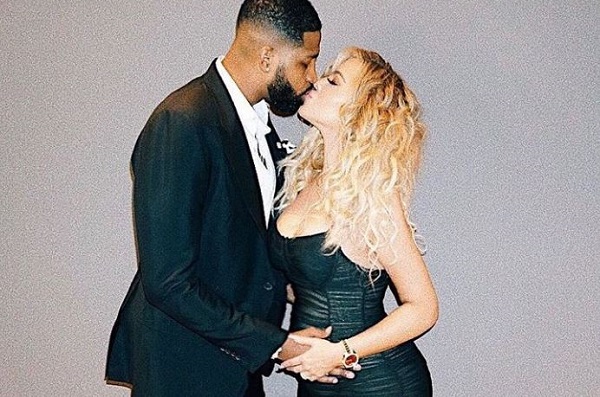 We are itching to find out the gender of Khloé Kardashian's baby, and it looks like we'll be finding out very soon.
The mum-to-be spoiled fans with even more pregnancy news during a questions and answers session on Twitter.
One fan tweeted the businesswoman with the hope that Khloe would share more details with her fans- and she did!
The fan wrote, "@khloekardashian Will you be revealing the gender of your baby on #KUWTK on January 7th?"
Khloé responded to the tweet, saying, "We will be revealing on the show but not this week."
We will be revealing on the show but not this week

— Khloé (@khloekardashian) January 3, 2018
With only a handful of episodes left to go, it looks like we'll be finding out the gender of Khloé's little one at the end of this month, with rumours stating that the big reveal will happen in an episode set to air on January 21.
Khloé will be following in her sister Kim's footsteps who revealed her first baby's gender during an episode of Keeping Up With The Kardashians.
We are thrilled to hear Khloé will be giving fans an even bigger glimpse into her pregnancy journey.
Ever since Khloé shared the exciting news, she has been posting the sweetest photos on Instagram.
Along with her pregnancy announcement photo- which has received over eight million likes- the reality star has been sharing pregnancy updates with her fans.
The entrepreneur posted a stunning photo where she is cradling her growing bump to celebrate six months of pregnancy.
Khloé is set to give birth to her first child, whom she is expecting with boyfriend Tristan Thompson in the springtime.
We cannot wait to find out if Khloé is having a boy or a girl. 2018 is going to be one exciting year for the Kardashians!