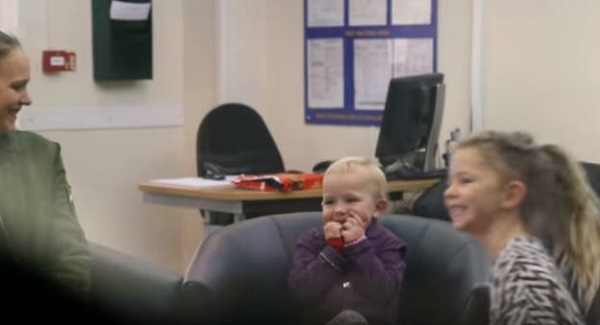 Christmas truly is the most magical time of the year, and one where we pull out all the stops to grant the dreams and wishes of our precious little ones.
And we bet that these parents are feeling pretty smug with themselves, after they pulled off one of the best pre-Christmas surprises ever for their children!
In a video montage shared to YouTube, 10 children are seen being brought along for an unexpected appointment at a boring old repair centre – but things take an interesting turn when they spot a sleigh, some reindeer, and a white-bearded man.
The kids' early suspicions that this man could indeed be the real Santa Claus are confirmed when he just happens to know their names and what they want for Christmas. What happens next will absolutely melt your hearts.
From their excited faces to exclamations such as "You got me all I ever wanted", it's clear that Santa has made these children's day.
Check out the heartwarming footage in the video below. It's true what they say: it really is the most wonderful time of the year!