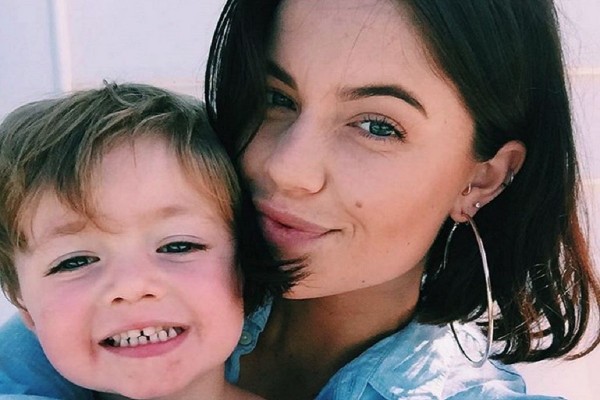 When it comes to preparing for the arrival of our precious bundles of joy, there are a few essentials that we are always advised to do – and baby-proofing the house is one of them.
Indeed, setting up stair-gates and putting away objects that could harm our delicate little ones is pretty standard practice for most parents; but not everyone agrees with it.
New Zealand mum Abby Pelsted has come under fire for advising other parents to follow in her lead by not baby-proofing their homes.
The drama unfolded after the publication of an interview Abby carried out with Stuff.co.nz. Abby – who is mum to three-year-old Houston and three-month-old Goldie Grace – had this response when asked for her baby-proofing hacks: "Don't baby-proof. Let them learn, and they won't do it again."
The 23-year-old, who blogs at Honey, We Are More, inadvertently stepped into a storm of criticism with her comments. And it only got worse when she carried out a follow-up interview with Daily Mail Australia.
She told the publication: "Sure, there is a place and a need to baby-proof some parts of your home, however, I think you can get over the top with it.
"I have never put baby gates up in my home or stairs, because I think it's important for the baby to learn boundaries without these. Yes, it means you have to watch your baby more, but you are most likely doing that anyway.
"For example, I have a cactus in my house, and Houston touched it once and he will never go near them again. Trust me."
As you can imagine, Abby's comments garnered widespread criticism online, with some even saying that she and her husband, Dan, 'shouldn't be parents'.
Abby remained resilient in the face of the backlash, taking to Instagram to put things into perspective.
"WOOOOOOW, all this drama happening around the world in regards to my baby-proofing – it's time we talked about something even cooler. Let's talk about how comparing ourselves to others should be a no-go zone," she wrote.
In a corresponding blog, Abby expanded on her thoughts, writing: "We cannot under any circumstance let our mind compare with what is around us. It is poison to our body.
"It will harm the way you live your life and will [quickly] start controlling you. You will imprison yourself, and that will suck big-time."
What are your thoughts?