When given free reign, it's likely that your young son or daughter will choose a princess or a pirate for a dress-up party – but this could not have been further from the case for US dad Jacob Martin's daughter.
The little girl, who is five years old, recently celebrated her hundredth day of kindergarten – an occasion which, apparently, calls for a major celebration at school!
Using the theme of numbers, each child was assigned a figure and asked to come up with a suitable costume for the party. When Jacob's little girl was given the number '100', she got her creative juices flowing and decided to attend the celebration as a 100-year-old woman.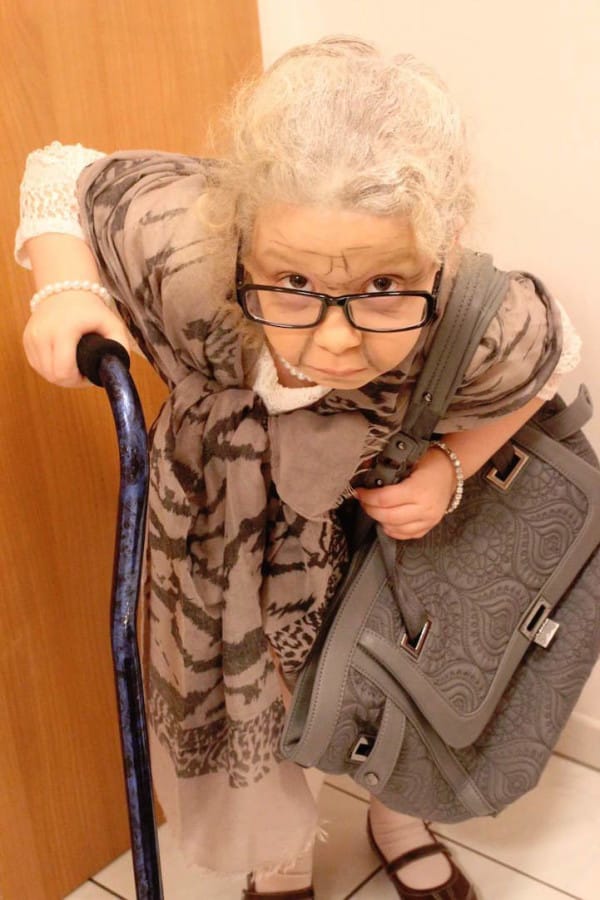 Taking to photo-sharing site Imgur to share the results, Jacob posted a hilarious shot of his little one donning 'wrinkled' makeup and an oversized handbag and scarf as well as a walking stick!
The hysterical image went down a hit online, and it's no wonder – this little girl makes one hell of a convincing old lady!
SHARE to brighten up someone's Friday.