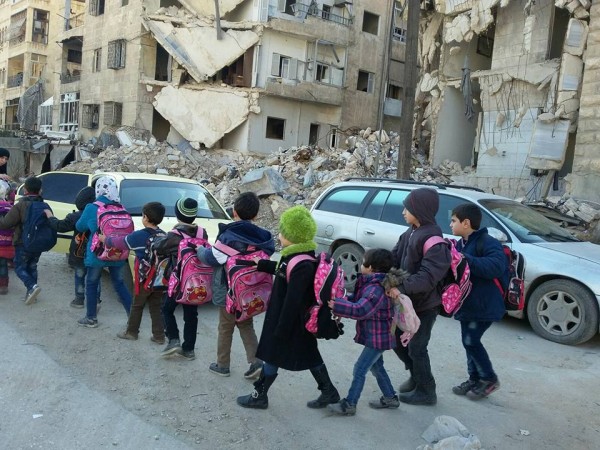 If you ignored the bombed-out devastation that surrounds them, with their little schoolbags and hands on each other's shoulders as they walk in line, these kids could be any primary school-aged children, anywhere.
Sadly, it can't be ignored. it's their reality.
These children are no ordinary children. As young as four they travel through the volatile, rebel-held Syrian city of Aleppo, so they can do what many children all over the world take for granted, go to school.
Aleppo has been under attack for the past four years, and these unthinkably brave boys and girls, and many more like them, haven't let it stop them attend the 150 or so makeshift schools across the city.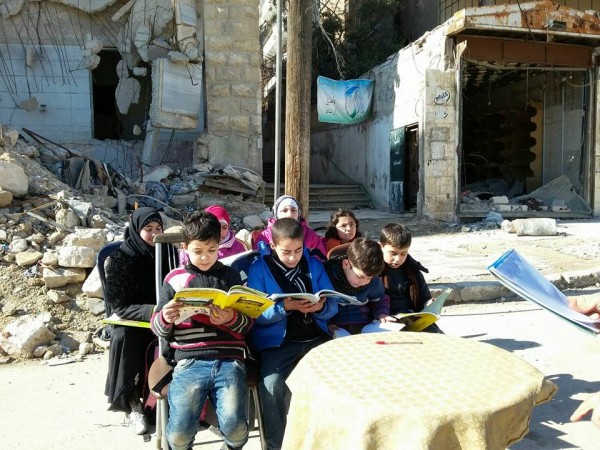 "We haven't had any strikes for the past couple of days, but we can hear heavy machine gun clashes in the distance," teacher Abu Bassam told the Mail Online. "The children are in a good mood but even before, when we expected heavy airstrikes and told their parents not to send the kids to school, they were so eager to come to school they came anyway."
And heartbreakingly, the Mail Online reports, a 10-year old girl called Raja (seen in the below pic) read out a piece she had written on behalf of her fellow students.
"We have written a composition appealing to the world, and we wish for you to help us clean our neighbourhood so we can get to school," was their poignantly simple request. "We wish for you to help us plant trees, flowers, in our streets instead of rubble and destruction."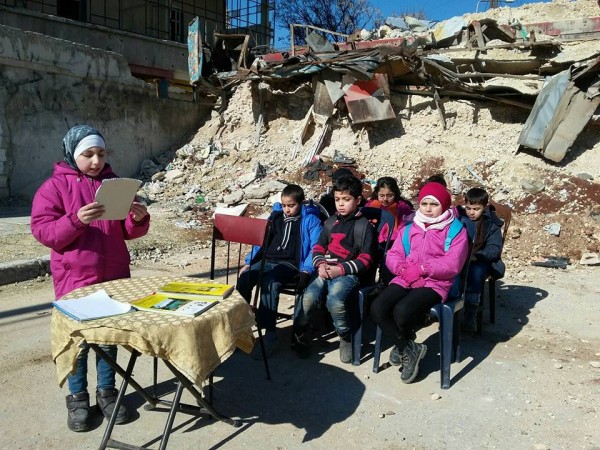 It's all so overwhelmingly horrific we have to admit to having trouble comprehending it – especially when we think of the contrast between these children's lives and those of our own children.
A Little Help is Enough was created by Usama Ajjan to help provide humanitarian and educational support to these children and their families. The charity's Facebook page shares photos and updates of the schoolchildren and the work A Little Help is Enough does to make their lives better.
If you would like to donate to A Little Help is Enough, click here to go to the GoFundMe page.
Please, please SHARE to raise awareness and get people far and wide supporting this important cause.