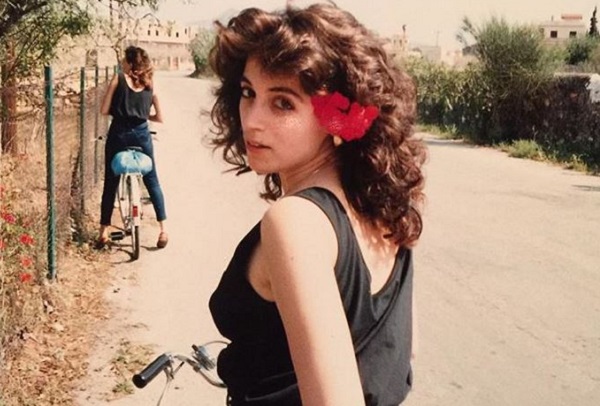 There's nothing more surprising as a child to learn that your parents are humans. Not only that, but they had entire lives before your arrival.
Who were our mothers before they became mothers? we might never be able to know, but pictures offer a clue into their lives before us.
And that's exactly with the Instagram account mothers Before is all about. Curated by author Edan Lepucki, daughters submit picture of their mothers before they had children, as well as a small paragraph about what that picture means to them. Grab the tissues because we have all the feels.
The pictures range from snapshots saved from war to graduation photos, candid to sunny seaside pics- and we love them all.
Lepucki first started the series in April 2017, promoting her book Woman No. 17. In the novel, the central character embarks on a similar project ot catalogue pictures of women before they were mothers.
"[I thought] this would just be fun publicity for my book," she told Hello Giggles. "And I didn't really think it would be anything beyond, you know — I would just do it for a couple of months. I didn't think in the long term."
Each photograph is special, it's a glimpse of a bygone era about a very real person.
"There's a whole narrative in each photograph – the bygones past, the style of whatever the woman's wearing, what they did in their lives before they were mothers, and what still remains.
"And then the caption often had another layer of the daughter looking at the mother and what that feels like."
Lepucki continues to say that the interaction of the daughters with their mother's photos adds another layer of intrigue.
"So there is a sense, in the Instagram, of daughters looking at their mothers for not exactly guidance, but I would say maybe for clues. Because I think it's sometimes startling to see elements of yourself in past pictures of your own parents, and trying to say, I know where they ended up, and this is what they were like at my age.
"Often I'll get picture submissions where they're like, 'I'm the same age as this woman in the photograph, and I am suddenly realising how much I look like my mum — and also how she still has the same laugh.'
"And I think there's a way that we can feel a connection that I think sometimes we take for granted or we kind of reject, depending on your age – that similarity between you and your mother."
According to Lepucki, photographs have a special quality of being able to connect people through time.
"Every picture has a kind of history of how it came to be. And it's interesting, too, especially now that we take billions of photographs. But most of the photographs that I'm seeing, they're from a prior time. They had to get them developed, so there's a little bit more intention behind them."
But, at the end of the day, each photo captures a moment in time, the mother before children.
"I do think there's a sense of getting something unguarded, caught on film, forever. But at the same time, our mothers – especially our mothers before we met them – they have to be myth. They're only history. They're only what is told to us and what we can glean from primary sources.
"So of course we're still feeding into our imagined notions of our mother — but I think that's kind of what's fun about it. It's like…there's a glimmer of authenticity that's also just beyond reach – which I think is how it always is with your mother. Because you can only know her as your mum."
Just look at some of our favourite ones here:
Okay, we're gonna go call our mums now!