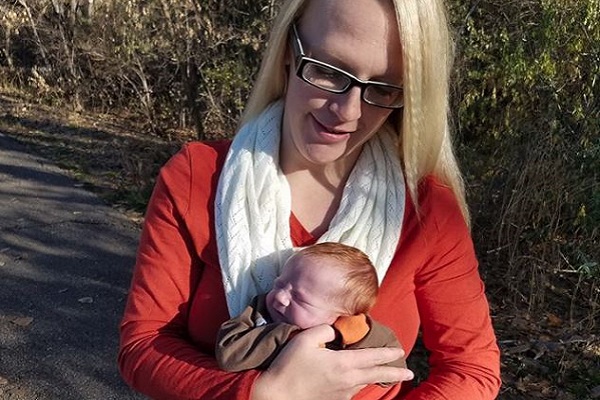 Our hearts and respect are with mum Nicura Thompson this week, after she shared the incredible story of how she has chosen to honour her late son, Colton.
Nicura, 28, from Utah, has been pumping and donating thousands of ounces of breast milk to vulnerable newborns, just months after the passing of her newborn son.
Baby Colton was born on October 21, and was diagnosed with DiGeorge syndrome shortly after. DiGeorge syndrome is a condition that causes defects to the heart and brain.
The tot sadly passed away just six weeks later, on December 2, in his mother's arms. She had already decided that she was going to continue to pump and donate her breast milk for as long as she could, in his honour.
"I wanted to do something in his name, considering this was his milk. It felt like I was keeping his memory alive through breast milk donation and helping others," Nicura told TODAY.com.
Nicura has gone on to pump four times a day, every day – including the day that Colton passed away and the day of his funeral. So far, she has donated around 4,600 ounces of breast milk to help vulnerable babies who need a little extra care.
While Nicura initially thought that the gesture would make her sad, she has been able to take great comfort from the knowledge that her 'liquid gold' isn't going to waste.
Nicura, who is also mum to three other little boys, admitted: "I thought it would bring sadness, but it really doesn't. It gives me a sense of relief knowing that it's going to other children who really need it."