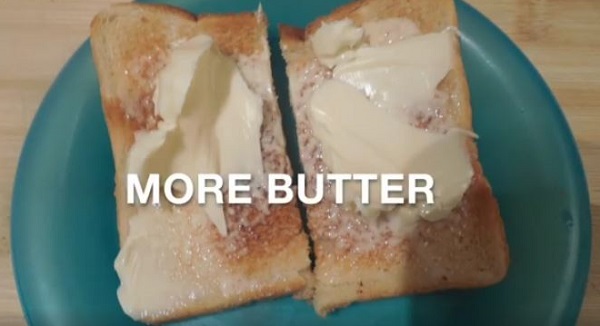 Toddlers can really be hard work sometimes. And when it comes down to it, and you asked us to choose one thing that we struggle most with, we would probably say food.
Ah, food. You could create the most delicious, inventive meal in the hopes of getting them to eat, but sometimes they just reach a stage where they're having none of it.
One mum who can relate to this all-too perfectly is Bunmi Laditan, who has created a hilarious video summing up the struggle.
You may remember Bunmi as the mum who went to rather extreme measures to get her child to stay awake in the car. Well, she's back at her creative best in her latest montage.
In the video, which has been viewed over 16 million times, she artfully presents the typical exchange with her toddler when he asks for toast. From putting too much and too little butter on the toast to not cutting it into the correct shapes, it seems Bunmi really has her work cut out for her, here!
The entire process is just too relatable – especially the part about the child only taking a bite-size piece of the toast in the end, then demanding that you make more later on that night!
As you can imagine, parents all over the internet are loving Bunmi's tongue-in-cheek take on trying to please a toddler – even they know that, sometimes, you're fighting a losing battle!
Check out the video below.
SHARE with a fellow parent who will get a great laugh from this.