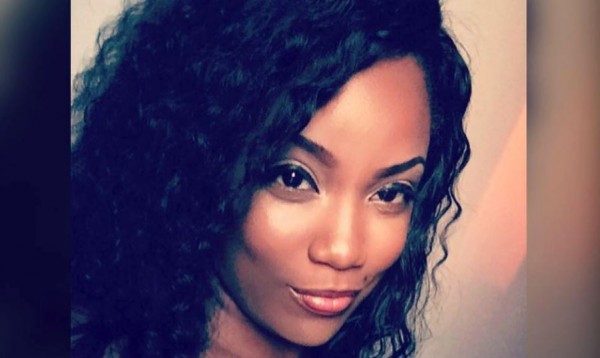 We've all received letters from our children's schools at one time or another, but if our child is being bullied, we would all assume a phone call would be the way to go, not a flippant and offensive note.
But this is what happened to mum Tionna Norris, when her daughter Amia's teacher sent a note home telling her not to use so much coconut oil in the little girl's hair because the other children said it was "stinky".
The letter read:
Dear Tionna

I understand the necessary [sic] of coconut oil on Amia's hair, but please do not use as much. The children were complaining that her hair 'stinks'. If you have to apply this daily – please do so lightly, so the kid's [sic] don't tease her.

Thank you for understanding

Sincerely, Carol
And of course Tionna was stunned.
"How the letter is presented it seems as though she was being teased and that hurt me because she's just a baby and I deserve to know something like to my face," she wrote in a Facebook post. "You can't tell a mother "your child being teased fix it" hell no!! I need to know which kid so I can address their mother as well as what you did to rectify the situation. I instantly went to her defence and mommy mode because THAT'S MY JOB."
Tionna contacted the director of the school straight away about the note, and it came to light that Amia was in fact not bullied about her hair by the other children at all. In fact, the teacher complained because she says she has a "sensitive nose" and was not used to the heavy scent.
The school then quickly took full responsibility and acknowledged that the note was indeed offensive.
"Amia is happy and reassured me no one ever bullied her," Tionna wrote. "We now have an understanding where if anything is an issue I will be notified in person and not through a letter which is up for assumption. Do I still believe the teacher didn't have ill intentions? Not for a second because the way she tried to talk to me about how she thought my daughter smelled (which she is the only person who felt that way) was absolutely and totally unacceptable."
We're so glad the school stepped up and took responsibility here. Aside from the ludicrousness of the note, we feel sad that Amia was picked out because of her natural hair. Black girls have a beautiful, natural Afro that they shouldn't have to 'do' a certain way to make other people 'not used to it' feel more comfortable.
SHARE if you would react the same way as this protective mum!