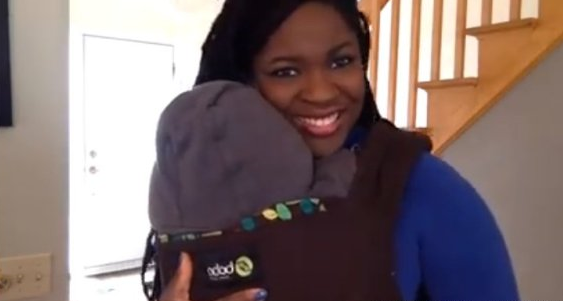 Bunmi Laditan's latest Facebook post is a fabulously 'open letter' to her child.
In it, she explained just why she's so hard on her — from sitting her in time-outs to making her apologise when she's in the wrong.
The post, which to date has over 26,000 likes on Facebook, went viral within hours, for many of the same reasons all of this witty parenting writer's posts do: It was brutally honest and explained to our kids exactly why we make the decisions that we make.
"I know that if I can just help you channel that steel will into something good, you'll be a force to be reckoned with," she wrote.
"You're fearless. You'll move mountains. You'll defend the silenced. You'll shape the future. You'll breathe fire … [y]ou may look in the mirror and see a tear-streaked child with messy hair, but I see a powerhouse. I see a game changer. I see a leader."
She continued on to say that "when you finally apologize and learn today's lesson we'll hug it out like we always do and I'll pray that you get it."
But here's the thing: there was no resolution for Bunmi or her little one. At least not yet. Both she and her girl went to be tired and frustrated.
How wonderful to read a post that's so honest and heartfelt.
You can read it in full below.
SHARE if you like this mum's words.