In an age where technology reigns, cyberbullying is posing a greater risk to our children than ever before, with new statistics proving just how dangerous this issue has become.
According to a new study, primary school students are now at an increased risk of cyberbullying, with children as young as five years of age now deemed vulnerable.
The study was carried out by security company Kaspersky Lab, which interviewed children aged 5 to 11 along with their parents, as part of Safer Internet Day.
The study found that while parents assume that cyberbullying isn't affecting their children until their pre-teens, online abuse and even grooming starts for children at as young an age as five.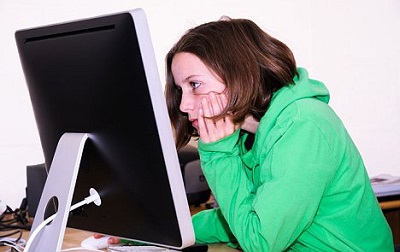 Games and apps with chatrooms were flagged as a major cause for the increase in cyberbullying threats to younger children.
Indeed, many of the parents who participated in the study automatically linked cyberbullying solely with social media, a common misconception that has been highlighted and warned against in this study.
Flagging that parents need to be vigilant with all types of online activity, researcher David Emm said: "We encourage parents to talk openly about it as soon as their children start interacting online – which may be younger than they think. This will ensure that parents and children stay one step ahead of the cyberbullies and other online nasties, rather than vulnerable to attack due to a lack of awareness."