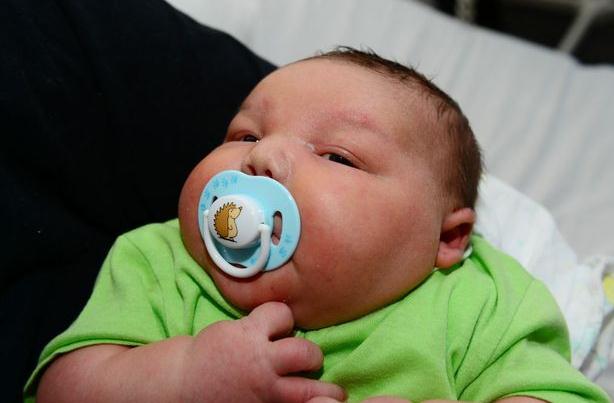 Oliver Stock is thought to have broken records after weighing in at 14.14lbs when he was born in Rockhampton, Queensland on Monday.
Even though Oliver has already outgrown his first set of nappies, proud parents Ben and Patricia couldn't have been more delighted with their healthy baby boy.
Speaking from her hospital bed, Patricia, who underwent a c-section (thank god!) was told to expect an 11 pound baby.
"When they told me he was 14 pounds I nearly fell over with shock," Patricia said.
"The doctor and pediatrician said he was the biggest baby they've delivered. Most of the clothes we've bought him won't fit as they are too small so we'll have to do some shopping."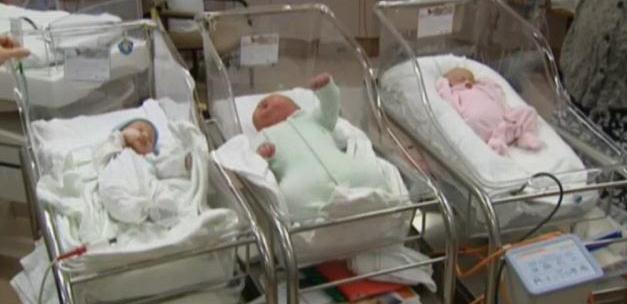 Patricia, who already has a son Luke, said this will be their last baby.
"After this one I don't think I'll have another just in case he's bigger," she joked. "My husband and I are really happy with our family of four."