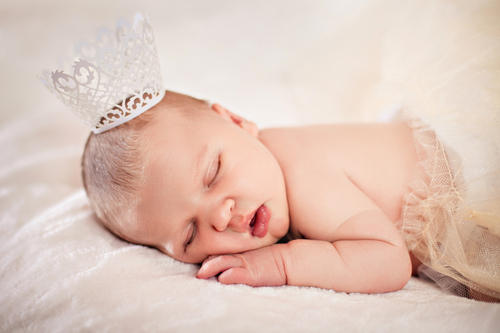 When it comes to capturing the very first few weeks of your baby's life, many of us turn to professional photographers to get the perfect shot. And while most work with nothing but professionalism, undergoing certain training to ensure they know exactly what they are doing, it is up to you to ensure your little one is safe at all times.
If you are thinking about getting a creative or even a classic photograph of your baby, make sure you read the following dos and don'ts:
Dos:
1. Do choose wisely
When you are deciding on your photographer make sure you choose someone who is trained to work with newborns. Your little one is very vulnerable and it is vital that the person working with them knows exactly what they are doing. Do your research before you book.
2. Do trust your instinct
If you are concerned about anything or you just have a feeling, do speak up and voice your concerns - a mum's instinct is usually right. If you are worried about a particular position or about how your baby feels do ask the photographer, who may not have noticed.
3. Do plan ahead
Make sure you bring baby wipes, cloths and blankets to ensure your baby stay warms and clean. And if they are going to be in a photo without their nappy on, do make sure you have a spare one ready for them. A shoot can take anywhere from two to four hours, so do be prepared for waiting around and bring a bottle for your little one if you aren't breastfeeding.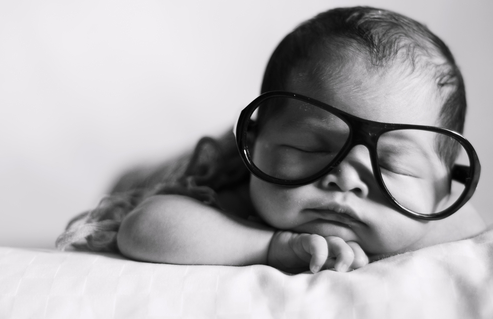 Don'ts:
1. Don't force a pose
If your little one seems uncomfortable don't force them to stay in that particular pose. Ask the photographer to move them around if you notice their hands or legs are blue or they are upset – no pose is ever worth making your little one feel uncomfortable.
2. Don't leave your baby unattended
No matter how secure or sturdy the object, table or bed seems it is vital you never leave your baby unattended. Even if the photographer has an assistant, keep your eyes on Baby – you can never be too safe.
3. Don't become stressed if things aren't going to plan
Babies are unpredictable so don't become stressed if they won't stay in a particular pose or if a prop you want to be used just doesn't suit – just go with the flow and your photos will be just as incredible.
Remember, to listen to the photographer. They are trained professionals and know exactly what they are doing, so make sure you listen to them and do exactly what they say. However, this doesn't mean you need to go along with something if it makes you or your baby uncomfortable.