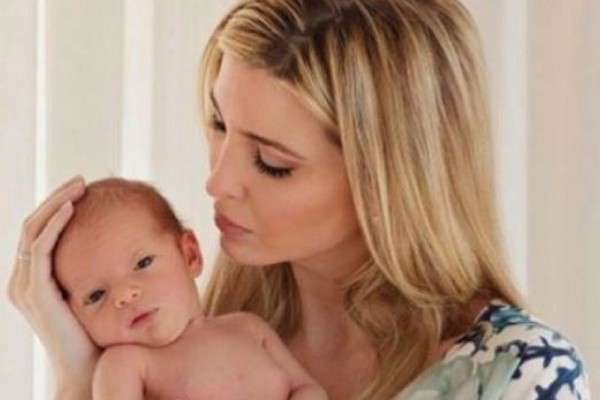 Ivanka Trump's new book Women Who Work: Rewriting the Rules for Success is coming out on Tuesday and it certainly makes for interesting reading.
In the book, Ivanka talks about her experiences of being a working mum and says that during her father's election campaign, she was so busy that she didn't time for a massage.
Needless to say, this revelation didn't go down so well on social media, with some expressing criticism for Ivanka's portrayal of life as a working mum.
The controversial paragraph which angered many reads: "During extremely high-capacity times, like during the campaign, I went into survival mode: I worked and I was with my family; I didn't do much else.
"Honestly, I wasn't treating myself to a massage or making much time for self-care. I wish I could have awoken early to meditate for twenty minutes."
One critic responded on Twitter saying "Awww poor Ivanka Trump couldn't get a massage during the campaign. Most working women can't afford a message. Clueless and heartless."
"#WomenWhoWork are a class you don't understand. It's not having a massage as a break but having a second to breathe... is reality," said another.
Ivanka was heavily involved in her father's campaign and is now working as an unpaid White House advisor, despite having no experience in politics.
All profits from her book will be going to charity, according to The Independent.
In the book, the mum-of-three says she wanted to "debunk the superwoman myth" surrounding working mothers.
"I began to wonder whether I had been doing women who work a disservice by not owning the reality that, because I've got an infant, I'm in my bathrobe at 7 am and there's pureed avocado all over me," she writes according to an advance extract quoted in Fortune.
It's hard to express how demeaning this is to women who work & don't have $ or time to get massages or leave at 5:30 https://t.co/gmfbMVBq9M

— Lauren Wolfe (@Wolfe321) May 2, 2017
"I realised that it might be helpful in changing the narrative – even in a small way – to, for example, debunk the superwoman myth by posting a photo that my husband candidly snapped of me digging in the garden with the kids in our backyard, my hair in a messy ponytail, dirt on my cheek."
Ivanka is believed to be Donald Trump's favourite child and has been accused of being "complicit" in some of his administration's controversial decisions.
This will be the businesswoman's second book. In 2009, the businesswoman wrote a book entitled The Trump Card: Playing to Win in Work and Life.
This book was also quite controversial as Ivanka denied that her privileged family background helped her succeed in business. She dismissed this as just a "psychological advantage."
What do you think about Ivanka's comments mums? We would love to hear your opinions.