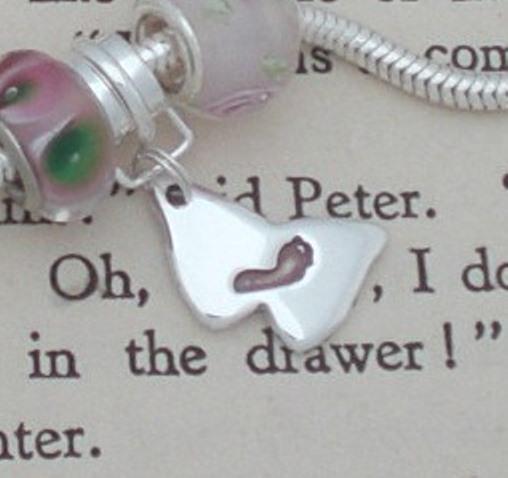 When you're searching for that perfect keepsake, Neverland Keepsake Creations is sure to have something just right, which you simply won't find anywhere on the high street.
The My Prints range includes beautiful bespoke and personalised charms and jewellery such as necklaces, cufflinks and photo frames using the imprint of a loved one, like a finger, hand or footprint, a baby scan or even a kiss or special message. The My Patch range includes patchwork animals, quilts and more using pieces of material with sentimental value such as baby clothes or even a wedding dress or christening gown.
The idea came from mum-of-two Clare's own experience of looking for something that would be totally unique, to express the ever-lasting bond and affection for a loved one. With a background in jewellery making and business administration, she began making pieces for family and friends and through word of mouth her business has grown rapidly.
The market for such items is vast and far-reaching. Clare regularly receives orders for pet pawprints on charms! Members of the armed forces and their loved ones regularly commission items for passing out ceremonies or as something to take away or leave behind during times of service.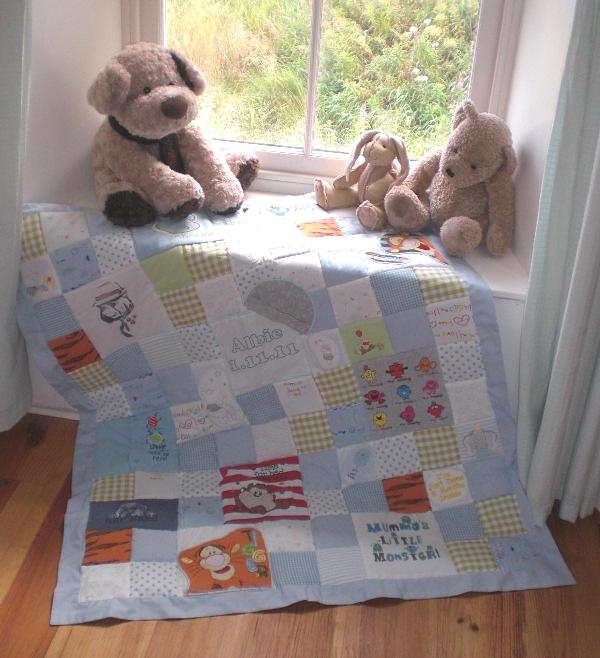 As well as perfect pregnancy, birth, baby, christening and wedding gifts, Neverland Keepsake Creations also offers comfort and support to bereaved families, providing something beautiful that can carry on the memory of their lost child, parent or loved one. Clare's first butterfly charm featured the fingerprints of her Grandparents. Whilst her Grandfather was terminally ill, she took the fingerprint from his ring finger, and also her Grandmother's ring fingerprint, and they are now together on the wings of a butterfly pendant. What Clare loves most about the pendant is the imperfections on her Grandad's fingerprint – he was a joiner and his fingerprint clearly shows several scars, as a constant reminder of where Clare feels her crafty talents stemmed from. Neverland Creations also donates £1 to SANDS for each scan charm ordered.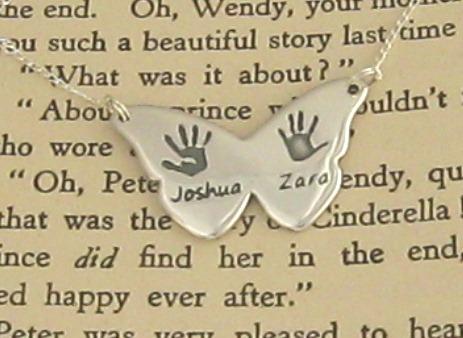 Clare takes time to work closely with her clients so that each and every creation is made with love and care. The proof is in the pudding. Not only does she feel connected with her clients but they also love her approach and products so much that, more often than not, they will order something else from her expanding range – often before they have even received their first order! The next thing to be launched is a range of ceramics, like piggy banks and picture frames, due later this year once work on a special technique is complete.
But with two children under the age of four, or her 'Happy Thoughts' as she calls them, her keepsake creations and recent relocation, how does Clare do it? She puts it down to how rewarding and meaningful her work is, and the glowing response and praise she received from her happy clients that drives her on. Several early clients have since become good friends, and one in particular has even joined the Neverland team – the perfect ambassador as she knows exactly why Clare's high standards of production and customer service are so important and necessary.
Word is spreading fast, with commissions being sent as far as Tasmania and Afghanistan. And Clare's order book is filling up, so for more information and to see the endless possibilities e-mail hello@neverlandcreations.co.uk, visit
www.neverlandcreations.co.uk
or like the page at
www.facebook.com/neverlandcreations
.