We all know just how tricky it can be getting kids to eat anything that we serve up in front of them.
Whether we are dishing up their favourite meal or something that is good for them they tend to turn their noses right up. So obviously this makes them the PERFECT candidates for a little food tasting!
Exactly what Greggs, leading food-on-the-go retailer, had in mind when they assembled a panel of children to be the first to give their verdict on its new kids' range.
First the young experts tucked into a range of high street competitor sandwiches and drinks, including cheese and onion, ham and salad, coronation chicken and beetroot juice.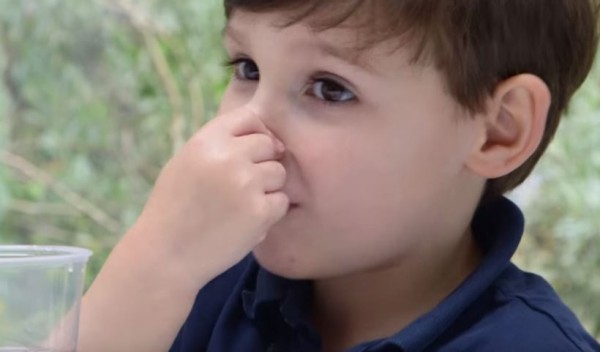 Faced with added extras such as onion, mayonnaise and seeded bread, the panellists provided feedback including "it smells like socks", "it looks like bugs on the bread" and "I might have to give it to the dog".
The panel then sampled and gave their honest opinions on Greggs' new kids' sandwiches and juices, feeding back that the juice "tastes really nice" and "reminds me of summer", with the sandwiches tasting "yummy!" and one young sandwich enthusiast even giving it 10/10.
Greggs' new kids range offers simple and delicious sandwiches, which are less than 300 calories and use a milk roll recipe providing a source of calcium, and drinks with added vitamins, which are free from added sugar, artificial colours and flavours.
The range includes a cheese sandwich, ham sandwich, apple and blackcurrent juice drink and orange juice drink, and 5p from the sale of every item will go to support its UK breakfast clubs.

SHARE this hilarious video!