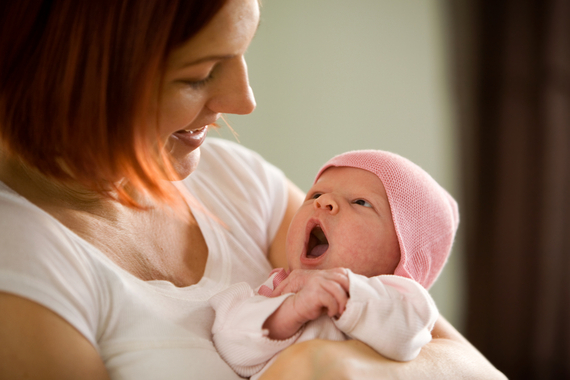 Even women who did not suffer from constipation during pregnancy may find that they do once their children are born. There are many reasons for this. You may have had an extended labour without food, had a bowel movement during labour, or had an enema. The paralysis from drugs used during a c-section can also cause your bowel to stop working properly for a few days.
If it's been a few days though, and you are still having trouble going to the toilet, then it could be something else that's causing your constipation. Haemorrhoids, an episiotomy or perineum pain can all make going to the toilet painful, and that may cause you to 'hold it in.' This will of course lead to constipation, and make the pain worse.
Some of the drugs administered to ease pain during labour can also cause constipation, because they slow down your digestive system. If you do find yourself suffering from post delivery constipation, here are a few things you can do to solve the problem:
Go to the toilet whenever you feel the need to have a bowel movement.
Eat lots of whole grains, fruits and vegetables, to make sure you are getting enough fibre.
Make sure that you don't get dehydrated, by drinking lots of water and clear liquids.
Take a walk or get some gentle exercise. This can be tricky if you've had a c-section, or an episiotomy, but it should get your intestines and bowel working properly.
Speak to your doctor or caregiver for a stool softener that's safe to use. You can also get them (including herbal options) from most pharmacies. This is especially important if you have had bad tearing.
It may be worth while to start taking a stool softener as soon as you notice you're having difficulty going to the toilet, especially if you have had tearing or an episiotomy, or even if you suffered from haemorrhoids.