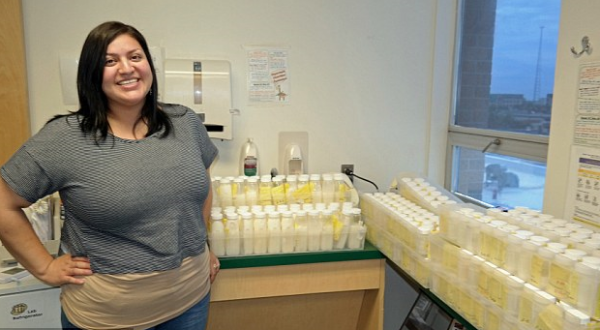 Mikah Duncan found it hard to pump milk for her little boy, Cash, when he was born at just 25 weeks.
This broke her heart, as doctors were telling her that breast milk would help the child, who weighed just 2lbs, to gain his strength.
At first, the new mum produced just a syringe worth of milk but kept at it every two hours around the clock and slowly started to pump more.
Eventually, the hospital had enough and instructed her to start storing the milk at home.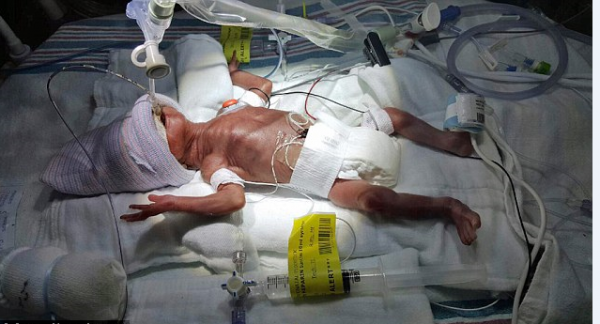 When baby Cash was finally discharged, the excess milk - 15 gallons (58 litres) - was then donated by the hospital to the Mother's Milk Bank in Austin, where it's been benefiting other preemies in the region.
"When Cash was first born, I couldn't even hold him. Pumping milk was all I could do to help," the Texan mum told the Daily Mail.
"It was so hard to produce any milk, but the nurses encouraged me and cheered when I brought them even a tiny amount."
"I just kept trying and I was determined to provide Cash with breast milk."
"At one point, the nurses told me I should start storing the milk at home because they had plenty in the NICU freezer. I had no idea that I had brought in that much milk."
Given her experience of being a mum to a premature baby, Mikah knows all too well how tough it can be, and is delighted that she can help other mums struggling to pump.
"It can be stressful having a baby in the NICU (neonatal intensive-care unit) and I can understand how they might not be able to pump."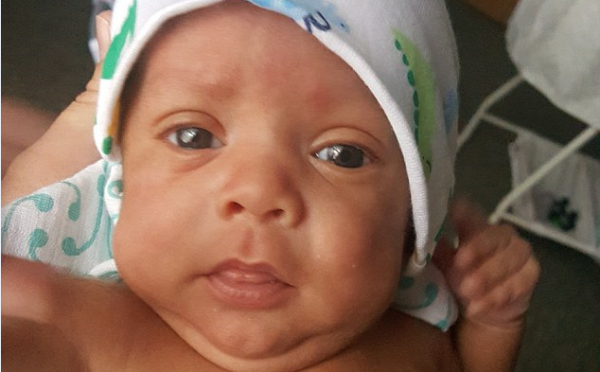 Despite his tough start in life, little Cash is thriving now and weighs a much healthier 7lbs. He had his first doctor's appointment earlier this week, and he did wonderfully.
"The doctor was very happy with his progress," Mikah said. "He's doing well. I'm so proud of him."
How beautiful is this little one? And strong as an ox, it seems!
SHARE if this melted your heart.