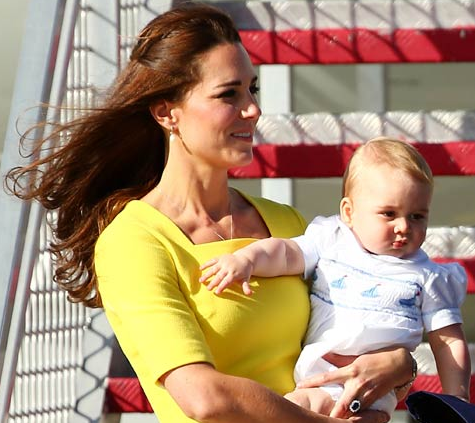 Prince George continues to be the main star of the royal tour, as commentators noticed the striking resemblance between him and his father when he was a baby.
George along with his parents William and Kate arrived in Sydney, Australia for the second leg of their royal tour.
But what many commented on was Prince George's royal smock. The smock had blue embroidered detail across the front. which is almost identical to the one William wore when he was pictured with Princess Diana at Kensington Palace in 1983.
Prince William spoke of his late mother, Diana in a speech whilst attending the Sydney Opera House today.
"My mother's deep affection for Australia – which you were so kind to reciprocate – needs no reminder."