Kensington Palace revealed that Princess Charlotte is set to attend nursery in 2018.
Her parents shared the exciting news that Charlotte will join Willcocks Nursery School from January.
Like any parents, Kate and William are bound to feel nervous about their darling daughter starting nursery, but the school has been described as 'kind and gentle'.
Luckily, they won't have to endure any strenuous commutes as Willcocks Nursery School is close to their family home in Kensington Palace.
The all-female staffed school, who charge over £3000 per term, shared that they are honoured to welcome young Charlotte in the new year.
The Duke and Duchess of Cambridge are pleased to share a new photograph of their family. The image features on Their Royal Highnesses' Christmas card this year. The photograph was taken earlier this year by @ChrisJack_Getty at Kensington Palace. pic.twitter.com/p8jm6zDfl0

— Kensington Palace (@KensingtonRoyal) December 18, 2017
Kensington Palace tweeted on the school's behalf, "We are delighted that The Duke and Duchess of Cambridge have chosen the Willcocks Nursery School for Princess Charlotte. We look forward to welcoming Charlotte to our nursery in January."
The school shared that pupils can look forward to "a fun and structured morning with lots of free play." Children will learn how to read, write and understand numbers with very little pressure.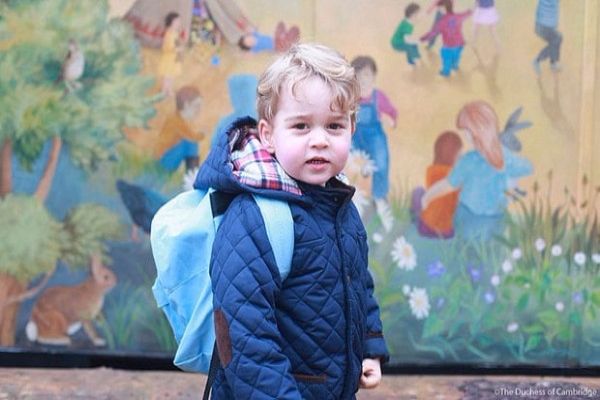 Let's hope Charlotte follows in her big brother's footsteps; George eased into life at Thomas' Battersea private primary school earlier this year.
2018 will be a big year for the Royal Family, with Kate and William set to welcome their third child, Prince Harry and Meghan Markle's wedding in May, and now with Charlotte enrolling in nursery school.
We're sure both youngsters will be eager to get home from school when their baby brother or sister arrives in the springtime.