Princess Eugenie and Jack Brooksbank's wedding was a complete and utter dream. We are still swooning over just how in love the newlyweds are.
There's no doubt the couple stole the hearts of the nation during their magical October wedding. Millions tuned in to watch them tie the knot and now Eugenie and Jack have thanked the public in the most touching way.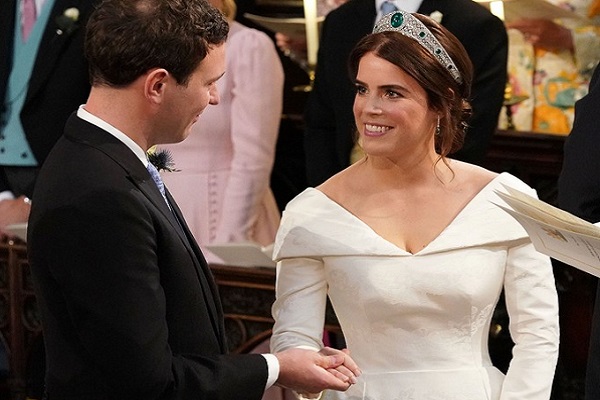 The lovebirds sent handwritten thank you cards to the public who supported them on their wedding day. The beautiful card features a photo of Eugenie, Jack and their bridesmaids and page boys on the cover.
The princess took the time to write the card herself as opposed to having the message printed on it.
The card reads: "Thank you from the bottom of our hearts for making our wedding so special and for thinking of us as we start our married life. We are completely overwhelmed with happiness. Eugenie and Jack."
The stunning note has certainly warmed our hearts on this gloomy Wednesday. There's just something so special about Eugenie and Jack's love story.
Eugenie previously shared a never-before-seen wedding photo to thank the public for their love and support on her wedding day.
"Jack and I would like to thank everyone who was involved in making our day so special and for all the wonderful wishes as we start married life laughing together," she wrote alongside a photo of her and Jack cuddling their little bridesmaids and page boys.
We just can't get enough of this pair. They really are the perfect match.