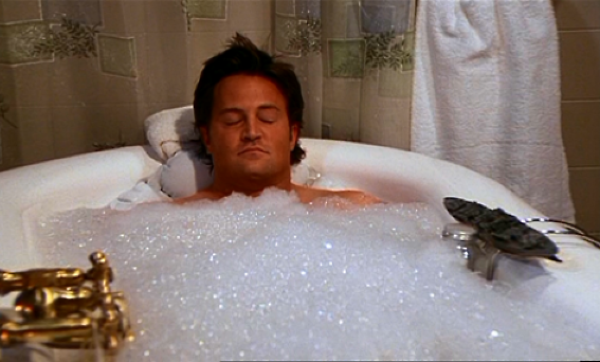 Sometimes, you just want to kick back and relax with a good glass of vino, and a glorious bubble bath.
You've earned it, at the end of a long day of being a badass mum and all around superstar.
Do you have a particular bubble bath that you enjoy? Well, kindly place it gently into the bin - because there is a new kid on the block.
Prosecco bubble bath is officially available for purchase, and we want to buy 278 bottles of it immediately.
Basically, you can now literally swim in Prosecco - which is honestly a dream come true.
If Prosecco isn't your scene (shame on you), then worry not, as there is also vodka and coke and G&T.
Oh, and they also come in the form of soaps if you're more of a shower lady.
These boozy delights are being sold online on Prezzy Box, and won't break the bank.
Individual bottles of bubble bath cost just 11 quid (small price to pay for happiness if you ask me!)
"Simply fill your bath and add some of this bath foam whilst the taps running and see the bubbles appear. Then smell and you will be able to smell your favourite drink! It'll have you desperate for a boozy beverage, but don't be drink the actual bath water!" the product description reads.
"This bath gel works as the perfect toiletry and present as it comes in a stylish, vintage designed bottle. The medicine style bottle features a retro label and holds 330ml of bath gel. This is a great product to use before a night out and make you smell amazing!"
Like we need convincing!