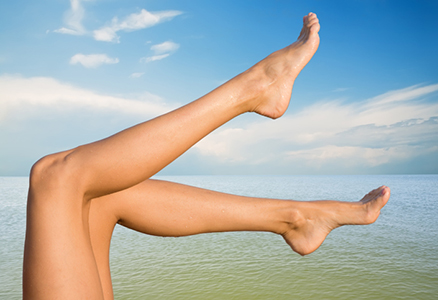 If you're anything like us, you forget completely about your grooming routine until you're sat in the office watching the light bounce off your furry legs.
We're so attractive.
Shaving only keeps us fuzz-free for a couple of days and waxing, while our preferred option, isn't the most pleasant experience.
This is why we were keen to investigate epilating.
For those of you who don't know, an epilator is a device for removing hair that involves a rotating head of tweezers.
This means the hair is removed from the root in a similar way to waxing.
So in an effort to help you decide if epilating is for you, we've broken it down to some pros and cons.
The way any important decision should be made.
Pro: The cost
While it may be painful forking out the initial payment for an epilator, it's not half as costly as regular waxes.
Most epilators should last two to three years depending on how you care for them, so take care of that baby and you'll be saving money in the long run.
Con: The cost
However, when we first went shopping for an epilator, we found it difficult to find one that wasn't eye-wateringly expensive.
Most shops don't carry a huge range of epilators and therefore don't cater for a wide price range.
Pro: Thinner hair
After continuous use, your hair will begin to grow back thinner.
While it hasn't been scientifically proven, many users have said that they noticed a significant difference in their regrowth saying it was thinner and less obvious.
Con: Ingrown hair
Like most hair removal techniques, ingrown hairs are still an issue when it comes to epilating.
The main way of preventing ingrown hairs is exfoliation.
Pro: Smooth legs
Epilating will ensure your legs stay smoother for a lot longer. Now we don't have to shave every time we're in the shower or remember to book our waxes in four weeks in advance.
Having the handy little gadget at home means that whenever those pesky hair do decide to reappear, you're ready.
Also regrowth will be sparse, so you might only see a few hairs appearing at a time making it even easier to maintain.
Con: Tweezers
Yeah, you read that correctly, lots and lots of tweezers.
An epilator is basically tons of tweezers spinning around at speed.
Most epilators will have around 40 tweezers on them but as you go up or down in price point there will be more or less tweezers.
The more tweezers, the easier the hair removal with less of the pain.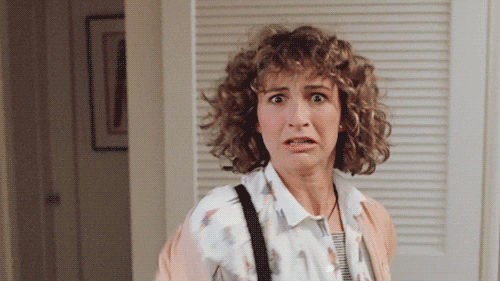 Pro: Simple to use
You really can't mess up with these things, just continue to glide the epilator over your legs until satisfied with the look and that's it.
Most epilators will come with a light which makes it easy to see any missed patches but other than that there is no wrong move.
Note: Unless you use a non-waterproof epilator in the shower, which would be a very wrong move.
Con: The pain
The first question we were asked when we said we were trying epilating?
'Does it hurt?'
Yes, of course it's hurts, its dozens of tweezers plucking the hair from our legs.
But as you get used to it and become more accustomed, the pain does lessen and it becomes a far less painful experience.
Overall, we would definitely recommend epilating to anyone. It is perfect for the summer months so you're not constantly worrying about whether or not you've shaved.
It's a big thumbs up from us.
SHARE this if you've tried epilating.