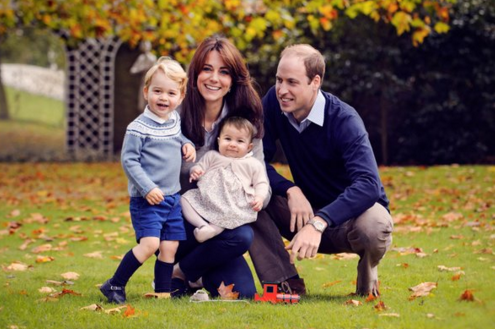 When Prince William and his wife, the Duchess of Cambridge Kate Middleton, decided to share a festive snap of their family last week, fans and followers of the royal family could barely contain their delight.

Cooing over Princess Charlotte and doting over Prince George, members of the public were thrilled to be given a brief snapshot into one of the world's most high-profile young families.

It doesn't look, however, like everyone is as enthused by the sweet snap, with many eager to cast doubt over the authenticity of the photo which sees a smiling Will and Kate crouch behind their adorable little ones.

Suggesting that the photo was the subject of a little tweaking, eagle-eyed members of the public honed in on a small aspect of the photo and questioned whether photoshop was responsible for the blurred quality which can be seen around Princess Charlotte's shoulders.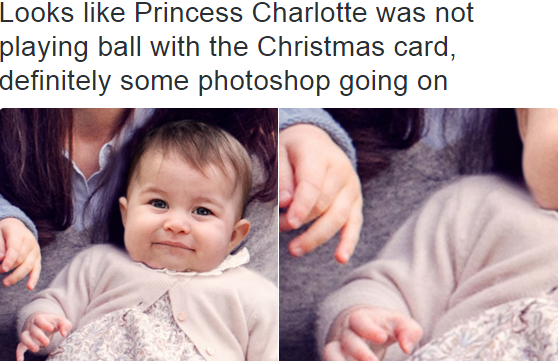 Taking to Twitter to air their views, numerous social media users have suggested that the young princess may have been less than pleased to have her photo taken - a mood change which may have required some technical assistance prior to publication.

"Looks like Princess Charlotte was not playing ball with the Christmas card, definitely some photoshop going on," wrote one Twitter user while another tweeted: "Princess Charlotte's face looks so photoshopped in that new Christmas photo of the royals #nicetry."

With social media going into overdrive as the internet discusses the possible motivation for the supposed decision, the royal family declined to comment on the matter.

And we can't say we're too surprised either!