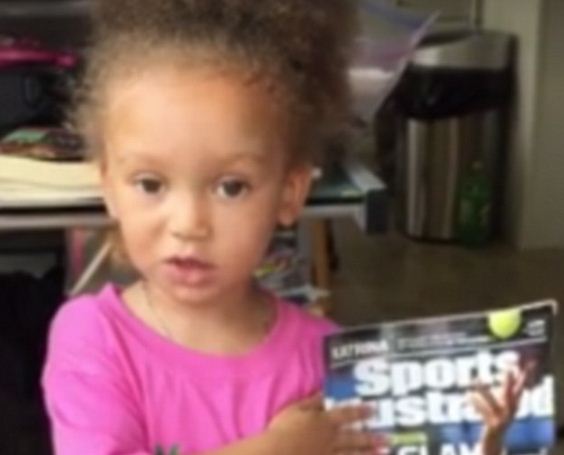 There's nothing like your little one excitedly regaling you with an account of their day, and if one of those moments includes a comparison to a world-renowned athlete then all the better!

Unencumbered by modesty or self-doubt, the incredibly sassy Mimi Harris explains exactly why she could give the Wimbledon champion a run for her money out on the court.

Clutching a copy of Sports Illustrated, the cover of which boasts an image of the high-acclaimed tennis star, Mimi reenacts her own recent tennis triumph and insists that her dad is definitely with her on this one.

Encouraged by her mum, the adorable three-year-old compares herself over and over to the 33-year-old tennis player before striking a pose with the well-known sports magazine.

Oh, to have her confidence!