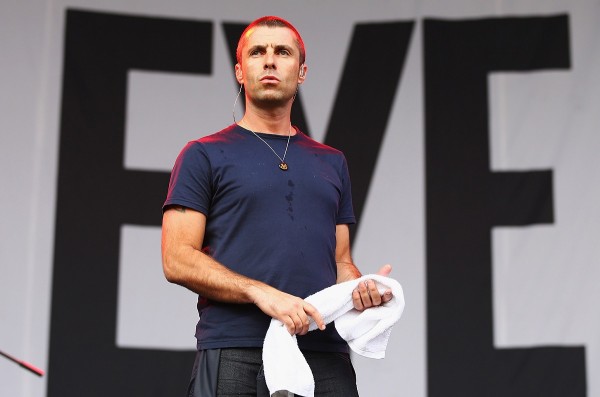 After a costly divorce with Nicole Appleton, and a long battle with depression, Liam Gallagher has spoken out about reuniting with his estranged daughters.
He spoke candidly to GQ Magazine about his struggle with depression in 2015: "Two years ago, I was depressed and just really f**king bored."
Liam says his divorce with the All Saints star has put him under severe financial strain, costing him a total of £800,000. He is also in the midst of a custody battle with his former partner Lizza Ghorbani, over their four-year-old daughter, Gemma.
The ex-Oasis singer says he's on the mend, and his bond with his young daughter has helped him a lot. He now wants to re-establish a relationship with his eldest daughter, Molly, whom he had with ex-girlfriend Lisa Moorish. Lisa also has a child with Pete Doherty.
"She's welcome in my world, without a doubt," he insisted. "If it happens, it happens, certainly wouldn't turn her away."
Molly Moorish, daughter of Liam, through the years: pic.twitter.com/3OPMQgBC6a

— =oasis= (@OasisLive4ever_) March 31, 2015
The father-of-four admitted that he can't afford to live in London anymore, and plans to live overseas.
"It was time to get real... get a nice place abroad, get a bit of sun, eat some nice food and try and come up with a plan - just start again," he said.
He was previously seeing his former PA, Debbie Gwyther, before he planned to leave the country. However, he had to confess to her that he fathered a child with Lisa during the relationship, and he was in the middle of a custody battle.
Nicole alluded to the breakup on Twitter, back in 2015.
"2013 taught me that no matter how good you treat people, there will always be people that are blind, take advantage of it and regret it when it's gone. You're going get talked about, left out, used, and even lied to - but you have to decide who's worth the pain and who isn't," she tweeted.
Happy 16th birthday to my beautiful and truly AMAZING boy @Gallagher_Gene_ I love you sooo much!! pic.twitter.com/nFB7eusGLZ

— Nicole Appleton (@Nicole_Appleton) July 2, 2017
"Even the people you care about the most can walk out of your life. 2013 taught me to be prepared for whatever life throws at you."
The Beady Eye frontman was married to actress Patsy Kensit, with whom he has son Lennon, from 1997 to 2000. The couple weren't long wedded when the Mancunian musician fathered a daughter with Lisa Moorish.
Liam also insists that he's still not on speaking terms with his brother Noel and has no interested in reforming Oasis.
Speaking to Billboard, he said: 'He wants to get on and do his solo stuff, which is fine. I mean, I'm certainly not desperate to be back in a band with him."