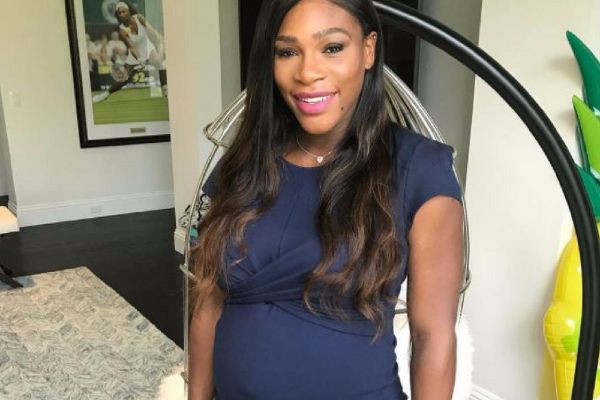 Like all other new mums-to-be, tennis ace Serena Williams has lots of questions about becoming a mum for the first time.
Serena took to Reddit's sub-thread Mommit to ask other mums for advice on when to pack her hospital bag, and what to take.
"When did you pack your hospital bag?" Serena queried. "One month before? Six weeks? Eight weeks? I'm totally stalling. But I have a lot of time still.... I think...," she wrote.
Her choice of advice platform was probably recommended by her fiancé, Alexis Ohanian, who is one of the co-founders of Reddit.
"Anything you didn't expect to need that I'll really appreciate having in there?" Serena asked. She was soon inundated with helpful advice from other mothers.
Among the helpful suggestions were: sleep masks, ear plugs, stress balls, snacks, nipple butter, chargers, extension cords, granny undies, water bottle, hair ties, flip-flops, Bluetooth speakers, nursing pillow, a tower fan, and an extra blanket to get her pets used to the baby's scent.
Many mums recommended that she ought to bring something to entertain herself in case her labour was a long one. At this point, her fiancé Alexis joined the chat to say he'd gotten Serena an iPad in case she felt like watching some Netflix during the early stages of labour.
"We're going over the list this weekend, and I'm making sure it's all packed by EOD Monday," the businessman added.
Serena is believed to be 37 weeks pregnant at present. She recently held a '50s-themed baby shower, with celebrity friends such as Kelly Rowland, Ciara and Eva Longoria in attendance.
The 23-time Grand Slam champ revealed her baby news by sharing a holiday photo of herself posing in a bright yellow swimsuit. The caption read: "20 weeks".
35-year-old Serena revealed that her pregnancy had been a surprise, and she took six pregnancy tests before she believed the result.
"I did a double-take and my heart dropped. Like, literally, dropped," she told Vanity Fair.
She recalled thinking: "Oh my God, this can't be – I've got to play a tournament. How am I going to play the Australian Open? I had planned on winning Wimbledon this year!"
However, Serena went on to take the title at the Australian Open, scoring her 23rd Grand Slam singles title.
Tennis has now taken a back seat, while Serena prepares for the arrival of her baby.
We wish her all the best, and we're very excited for her.