There's no better touch in the world than that of your baby's skin. It's soft and precious and deserves only the very best. Whether it's laundry detergent or shampoo, lotions or baby wipes, you have to make sure you're choosing the right ones.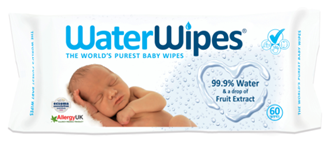 A recent survey by WaterWipes
®
stated that 97% of midwives and health visitors said it's important to consider which ingredients should come into contact with baby's skin.
1
With that in mind, and with the help and guidance of Dr Cairine Wilkinson, consultant dermatologist and mum of two young girls, we've put together our top tips on how to make the right choices when it comes to your baby's skin. 1
1. Read the back of packs
First things first, when it comes to choosing the right products to use on your baby's skin, always read the back of the pack. It is best to use products that are pH neutral, and those that are fragrance and soap free. Lots of baby products include a long list of ingredients and fragrances, such as parfum, which may irritate baby's skin.
2. Pick products with minimal ingredients
Did you know, the typical number of ingredients in a standard baby wipe is often over 10? In a formulation, when you have several ingredients present there is usually a need for additional emulsifying agents, which will allow the ingredients to mix evenly together. A buffer is often required to maintain the pH and sometimes a thickening agent to ensure the solution is the right consistency. When it comes to your baby, it's best to use a baby wipe with minimal ingredients such as WaterWipes
®
, which contain 99.9% water and a drop of fruit extract.
Table showing the typical ingredients included in the average wipes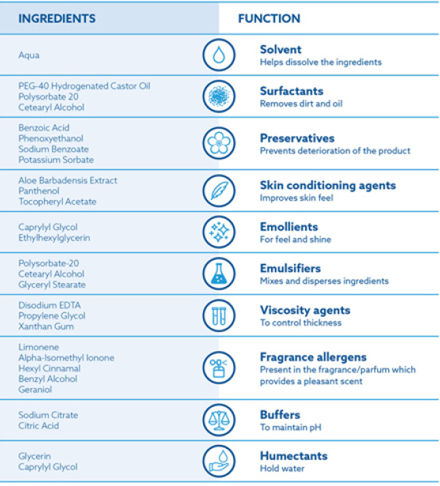 3. Fragrance free is best
Fragrances are added to lots of products, including baby products. However, fragrances contain allergens that may cause a reaction on the skin, causing discomfort, rashes, redness, dryness and itchiness. 2 3 Babies with nappy rash or eczema-prone skin are especially vulnerable. Opt for products clearly marked as fragrance free.
4. Consider your detergent too
Using a regular laundry detergent can often be harsh on a baby's skin, so it's a good idea to invest in a gentle non-bio baby detergent to wash their clothes and make sure to choose soft natural materials like cotton for baby's clothes too.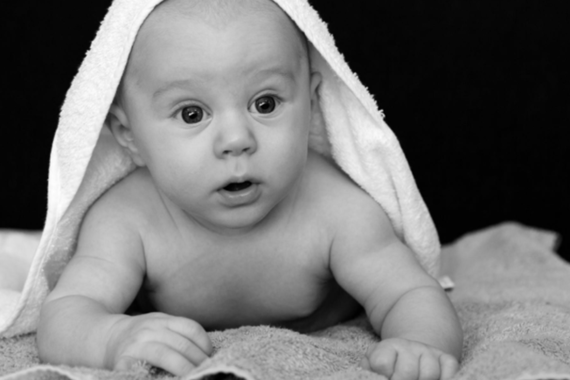 5. Bathing your baby
You don't need to bath your baby every day,4 and it's is advised that liquid cleansers (i.e. bubble bath) are avoided, especially in the first month of life. After they've had their bath, it's important to moisturise your baby to keep their skin hydrated. Choose a hypoallergenic, fragrance-free baby shampoo and gentle baby bath products. This is a good way to help protect baby's delicate skin. Adult bubble bath and body wash often contain harsher ingredients, which can be irritating for baby's skin. Once your baby is out of the bath, gently pat them dry and apply a gentle, fragrance-free moisturiser.
6. Using cotton wool and water on baby's skin
NHS guidelines recommend the use of cotton wool and cooled boiled water on baby's skin for topping and tailing and nappy changing, where possible4. As a mum, I know this isn't always the most practical option, especially when trying to change your baby's nappy when out and about. For a more convenient on-the-go format, non-medicated wipes such as
WaterWipes

®
, which are designed to be as pure as cotton wool and water, are also recommended within UK healthcare guidelines.
When you stick to the basic rules of choosing simple ingredients in the products you choose, you will not go wrong.