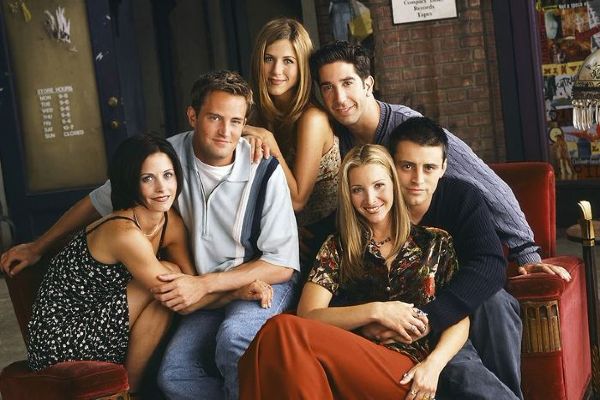 If there's one thing we turn to in times of need, or boredom, or literally any emotion under the sun, it's Friends.
We love following along on the adventures of Monica, Rachel, Chandler, Joey, Phoebe, and Ross. They iconic group of pals experience a veritable roller coaster of ups in downs in both their relationships and in their careers.
One topic we never thought we'd contemplate was which of the characters earned the most money.
Picture via GIPHY
Well, the folks over at Giff Gaff tracked the careers of the characters and the salaries they would have earned and found the answer.
So which would it be? Ross the palaeontologist, who lectures to uninterested college students? Monica, whose career as a chef takes off after all her years of hard work? Rachel, who finally makes it in the fashion world following her stint as a waitress?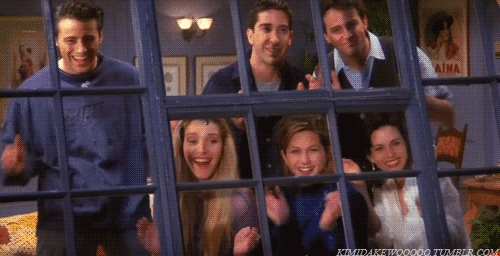 Chandler would have been one of our top guesses, despite his job troubles in later seasons. Phoebe seems unlikely, despite the fact that she dodged taxes while working as a freelance masseuse.
It turns out that, after looking through all 236 episodes, Joey is actually the highest earner!
He may have had an unstable career as an actor (not helped by his terrible agent), but Joey brought home the most cheddar.
The lovable soap actor had 17 different jobs during the show's run, from cologne salesman to a Roman warrior at the famed Caesar's Palace in Las Vegas.
Picture via GIPHY
Co-starring in a feature film earned him a cool $130,000 (about £92,000). Chandler came close to this at one point, pocketing $100,000 (almost £71,000) as an IT Procurement Manager (finally we know what he did). However, he took quite the pay cut when he became a Junior Advertising Copywriter, earning $45,000 (nearly £32,000) instead.
Apparently being head chef at Javu earns Monica $80,000 (almost £57,000) a year, with Ross just behind her making $75,000 (about £53,000) as a dino enthusiast.
Rachel rakes in $55,000 (£39,000) as Merchandising Manager at Ralph Lauren and Phoebe, well, Phoebe is Phoebe. She earns just under $20,000 (just over £14,000) but let's be real - she'd rather be fighting the establishment than making the big bucks!
Are you surprised that Joey's the highest earner?